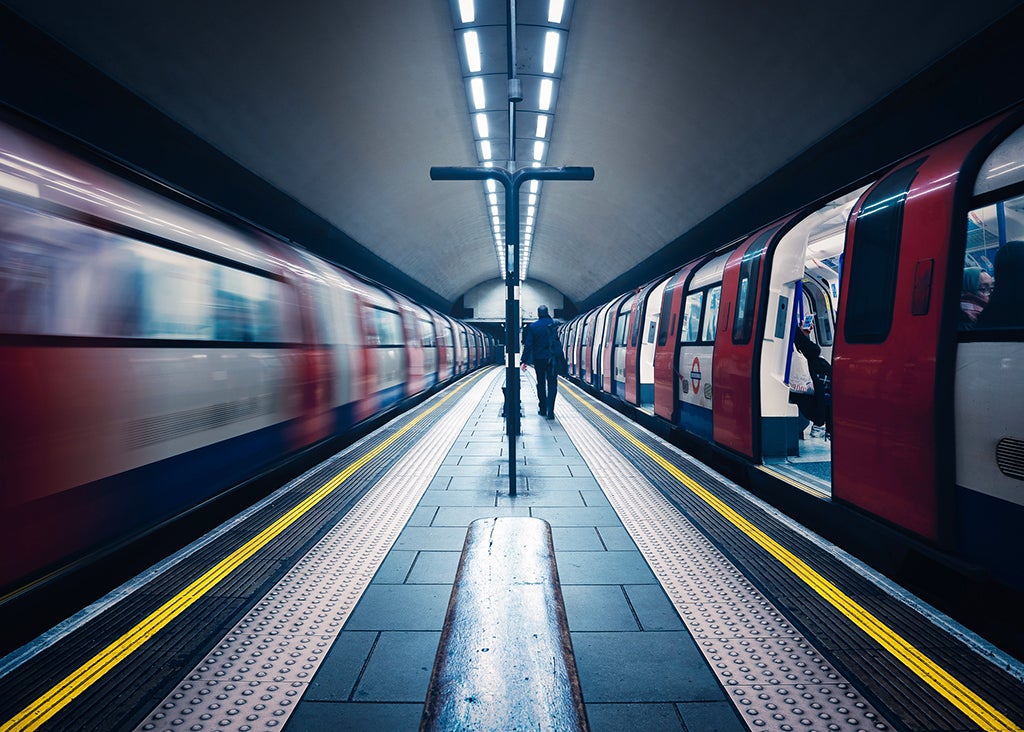 The Elizabeth Line will shorten commutes for one in four Londoners, saving them an average of 29 hours of commuting per year, according to an exclusive New Statesman analysis of data from the Office for National Statistics (ONS) and TravelTime.
Could you do better? Try your hand at designing a new layout for the London Underground from scratch and see how it fares using real data on Londoners' commuting patterns.
The New Statesman's analysis shows that those underserved by the capital's existing public transport network will see the greatest benefits from the Elizabeth Line. The average commuter in London's least well-connected neighbourhoods will save three minutes and 14 seconds per journey, compared with 36 seconds for all London commuters. In one day, the gap between London's best- and worst-connected neighbourhoods will shrink by 4 per cent.

The New Statesman's analysis suggests that much of this inequality falls along ethnic lines. Londoners of black Caribbean, Indian or Pakistani backgrounds had among the longest commuting times, averaging 46 minutes (more than a minute longer than the average white resident) before the opening of the new line.
The Elizabeth Line will shrink the gap between London commuters of white and Pakistani backgrounds by 29 per cent. However, the new line will shave less than 1 per cent off the gap between white and black Caribbean Londoners.

That's likely because of the decision to route the line through north London. More than 64 per cent of central London's ethnically Pakistani commuters live and work north of the river, compared with just 42 per cent of those from a black Caribbean background.
Younger residents will also benefit from the line's levelling up of commuting times. Commuters aged 25-49 currently spend an average of 46 minutes commuting to work, compared with less than 41 minutes for those aged over 65. Younger commuters will see their daily journeys shrink by 39 seconds, compared with 27 seconds for older commuters.

Lower-middle income workers will see the greatest benefits from the Elizabeth Line, with average journey times cut by 45 seconds for those living in the second-poorest quarter of London neighbourhoods. 
Those living in the poorest 10 per cent of areas, by contrast, will see their typical commute shortened by just 24 seconds. However, the most low-income areas already have very short commuting times. The average resident of such areas spends just 43 minutes travelling to work, five minutes less than the typical resident in London's richest neighbourhoods.
Despite receiving far higher transport investment per capita than other English regions, Londoners before the pandemic spent an average of 118 hours per year commuting – compared to an average of 64 across the rest of England. The time Londoners spent commuting to work increased by 15 per cent between 2002 and 2019, even as the average distance travelled fell by 10 per cent. 
More recently, rising fuel prices have made public transport more costly. Since the start of the pandemic, ONS data shows, rail fares across the UK have increased by 12 per cent while the cost of travelling by bus or coach has risen by 24 per cent.
[See also: Mind the data gap: why do so few women report sexual harassment on the London Underground?]
Methodology
The New Statesman used TravelTime to calculate how long it would take to travel by public transport between any two neighbourhoods in London, with and without the Elizabeth Line, at 8am on Monday 30 May. 
This information was then combined with data on neighbourhood-level income deprivation and 2011 census data on commuting behaviours to estimate how many people, and of what age, income and ethnicity, would be affected. 
Census data for commuting patterns by broad ethnicity categories was not available, so the figures were estimated based on each area's general commuting patterns, the share of commuters from each area belonging to a given ethnicity, and the neighbourhood-specific relationships between ethnicity and mode of transport and between mode of transport and place of work.
Estimates for detailed ethnicity categories were then calculated based on the ethnicity of each neighbourhood's residents. For instance, if 90 per cent of an area's black residents identify as black Caribbean, 90 per cent of black commuters were assumed to be black Caribbean.
[See also: Is TfL proof that public transport should be run by government?]