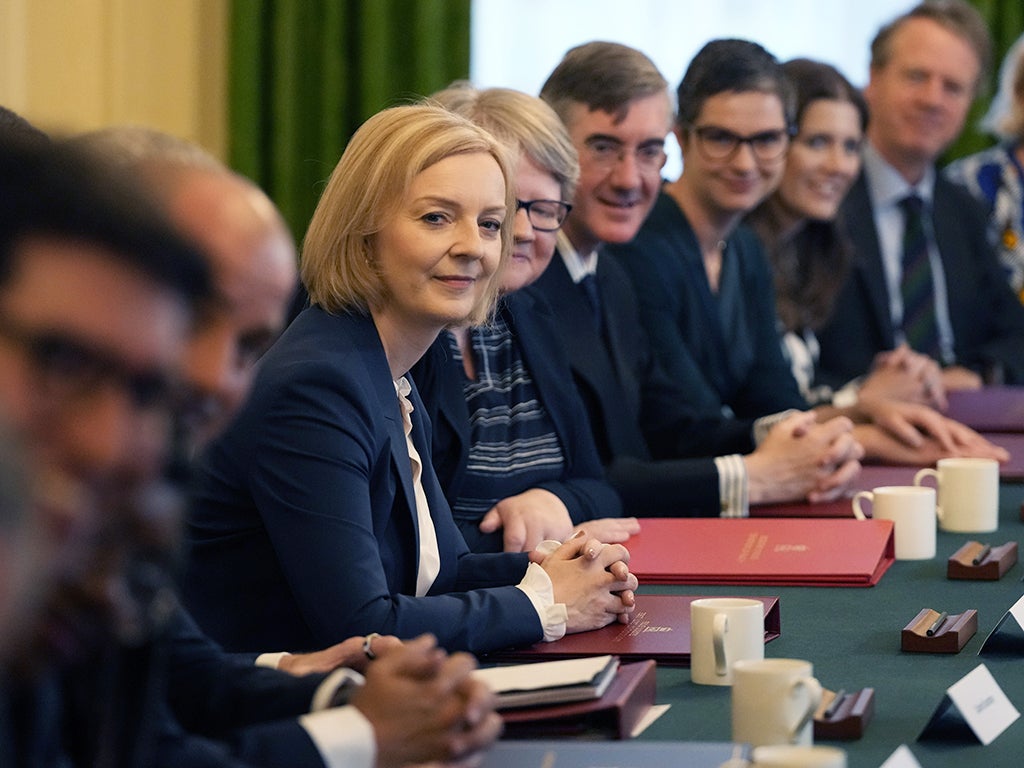 Liz Truss paid no glance to rival Rishi Sunak as her victory in the Conservative leadership contest was announced on 5 September. The bruising, months-long contest had consumed their relationship and frayed tensions within the party. By the end of the following day, she was purging the cabinet of Sunak's supporters.
Such purges have become increasingly common over the past 12 years of Conservative rule. The transition between Margaret Thatcher and John Major led to just four sackings, compared with 13 in the transition between David Cameron and Theresa May, and 19 in the transition between May and Boris Johnson.
A New Statesman analysis shows that this high level of turnover has taken its toll on the government. Truss's elite team has less ministerial (or shadow ministerial) experience than any prime minister's first cabinet in at least 45 years. The average secretary of state in the new cabinet has been in ministerial office for just 58 months, and only 17 months in top roles. 

Unlike many new prime ministers, of course, the front-bench experience of Truss's cabinet has been of government, rather than just opposition. Yet Truss's picks are also remarkably inexperienced when compared with other governments of a similar age.
[See also: Who would win if an election was held today?]
At this point in the previous long-running Conservative government (1979–97), for instance, the average secretary of state had 43 months' experience in a political role with senior executive responsibilities. At this point in the last Labour government (1997–2010), the mean was 44 months. In Truss's cabinet, the average is just 17 months.

The roles of some of the most inexperienced appointees may suggest a change in policy emphasis under Truss. The new Levelling-Up Secretary Simon Clarke, a close ally, has never been in senior ministerial office and has spent just two years in junior positions. By contrast, the outgoing levelling-up secretary Greg Clark had almost six years of experience in senior roles, while his predecessor Michael Gove had been in such jobs for more than 12 years.
The Department for Education, meanwhile, is to be helmed by Kit Malthouse, who has just 30 months of ministerial or shadow ministerial experience – less than any other education secretary since at least 1970.
Of particular note is the elevation of James Cleverly to Foreign Secretary, one of the great offices of state, after just 60 days' experience in a senior role. No other foreign secretary since 1977 has come into the role with less, other than John Major in 1989. (Major lasted three months.)
The average occupant of the great offices in Truss's cabinet has less than 18 months' experience at secretary of state level, less than half that of May's or Gordon Brown's first cabinets, and the lowest in at least 45 years.

Kwasi Kwarteng, the new Chancellor, has more experience in senior roles than either Rishi Sunak or Nadhim Zahawi had at the time of their appointment to the same position. However, his level of knowledge is still extremely low by historic standards. The combined senior ministerial or shadow ministerial experience (upon appointment) of the last three chancellors is less than that of any individual chancellor since 1993.
After 12 years, the Conservative Party should have no shortage of veteran hands. Consigning seasoned and ambitious operators to the backbenches bodes ill for the stability of Truss's premiership, and for the country at large.
[See also: Does Britain want Boris Johnson back?]
This article was amended on 7 September. Nadhim Zahawi is the other recent former Chancellor, in addition to Rishi Sunak, who had less experience upon appointment than Kwasi Kwarteng (not Sajid Javid).