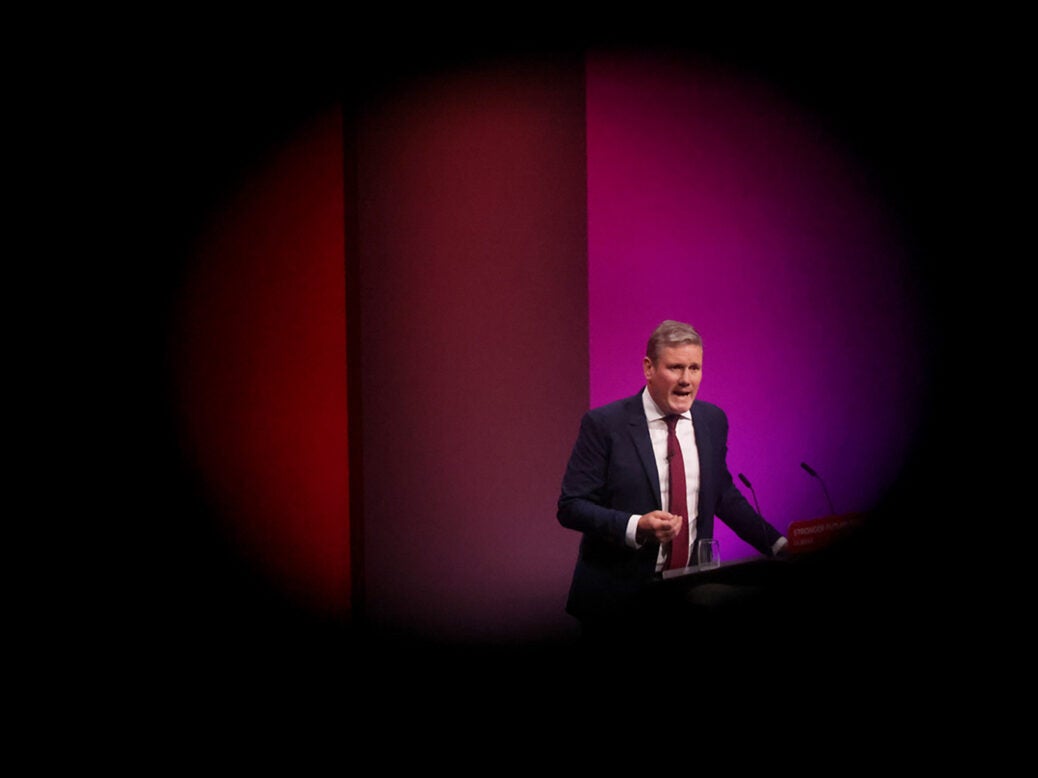 Keir Starmer endured a tough start when he became Labour leader two years ago today (4 April). Forced to deliver his acceptance speech from his bedroom in the middle of the first pandemic lockdown, Starmer at first struggled to animate public opinion. Voters either craved a more aggressive opposition or one that was unashamedly supportive of the government during the Covid-19 crisis.
Two years on, the reception from voters remains somewhat muted. More than three in ten still do not have an opinion of him. Of those who do, 31 per cent are positive and 37 per cent are negative. Not since his first year has Starmer been in positive polling territory.
More important, however, is how Starmer compares with his recent predecessors as Labour leader. He has generally polled better than Jeremy Corbyn but is currently doing mildly worse; at this point of his leadership, Corbyn was surging during the 2017 general election (before his ratings plummeted once more). Starmer is, however, polling 17 percentage points ahead of where Ed Miliband was at this stage.
When compared with David Cameron, the only leader of the opposition since Tony Blair to win a general election, Starmer fares poorly. Notably, however, the gap between Starmer and Cameron is not as great as the gap between Cameron and previous Labour leaders. At this point in Cameron's leadership the number of voters who disapproved of him was marginally greater than the number who approved. Starmer, meanwhile, has a net approval rating of minus seven points.
It should be noted that Starmer's ratings have mirrored those of Cameron for most of his leadership. He started as well as the former Conservative prime minister before drifting downwards after the launch of the Covid-19 vaccination programme.
Starmer, two years in, is still an unknown quantity for a significant number of voters -- something that was not true of Corbyn or Miliband. The question is where those undecided voters will fall when his first general election as leader approaches.