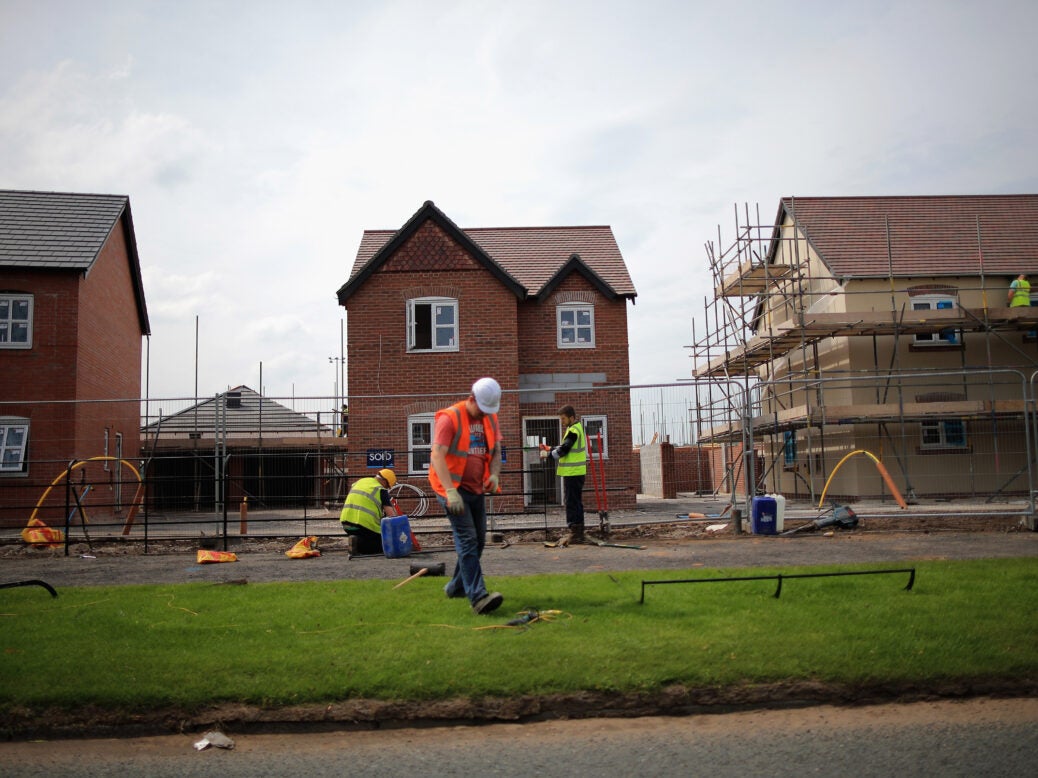 Haunted by the Conservatives' shock defeat last June in the Chesham and Amersham by-election, interpreted as a rejection of plans to loosen planning rules, Michael Gove has announced new, more nimby-friendly housing policy.
Residents will be given the power to conduct referendums, or "street votes", on local planning applications. Gove, who recently said that "even the most Thatcher-worshipping people" want more social housing, is championing the "beautification" of neighbourhoods and the democratisation of planning, but the countryside charity CPRE has warned that his plan is unlikely to increase access to housing.
Exclusive polling for the New Statesman by Ipsos* suggests that more people agree than disagree that there is a housing crisis in their local area, and more would support building houses than oppose it. While a national crisis is well-established (69 per cent of people agree that one exists), fewer people (49 per cent) agree there is one in their local area. The proportion is on the rise, however: up from 39 per cent in 2020.
The polling shows that opposition to local housebuilding has cooled in the past two years: just 22 per cent of people oppose more local housebuilding, compared with 27 per cent in 2020; 49 per cent of people now support more local housebuilding, compared with 46 per cent two years ago. While Labour voters are the most likely both to believe that there is a local housing crisis and support new housebuilding in their area, supporters of all three major political parties are in favour of new homes being built locally.
Homeowners and renters are united in their sense of a national housing crisis, although homeowners are slightly less likely to perceive a crisis locally. There is a slight regional disparity. Net support for more housebuilding locally is lower in the north-east and south-east of England, and in Wales.
As the cost-of-living crisis bites and people start to doubt the benefits or rising house prices, supporters of all parties believe that the government isn't doing enough to tackle the housing crisis. Just 19 per cent of Conservatives and 16 per cent of Labour voters think political parties pay a great deal of attention to housing problems, despite 65 per cent of Conservatives and 56 per cent of Labour voters believing that getting on the property ladder is "one of the most important ways of getting on in life".
Ineffective housing policy could already be losing the government voters. In Englefield Green, Surrey, the Labour councillor Abby King secured a shock victory against the Tories on a manifesto that focused on housing and its overlap with the cost of living. About 1,200 people in the borough, Runnymede, are on the waiting list for council housing, and King said that one of the first things people usually asked here was whether she could help get them a council house. 
The council's current aspiration is to build 145 council houses by 2030, but Labour's manifesto is "more radical", with a promise to build 250 new council homes in the next five years. Housing is also an issue for more affluent residents, who are worried about how their children and grandchildren will be able to find housing, King added.
It's also an issue for older people, who are the most concerned of all age groups about young people's access to housing. While 16 per cent of young people think there's a chance they can find "the right kind of housing" with the right job and by working hard, this figure falls to just 3 per cent for 45 to 54-year-olds.
Gove's aspiration for beauty may not be unreasonable, as ensuring that new housing fits with the surrounding area is the second most important consideration for people when it comes to local housebuilding, according to the poll. The top priority is making the housing affordable for local people.
If the government is to tackle the worsening housing crisis, a localised approach that prioritises increasing affordable housing may be key, rather than appealing simply to the stereotypical perception that older Tory voters are opposed to development.
*Survey of 2,161 adults in Great Britain aged 16-75, conducted between 6-10 May 2022
[See also: Will anyone dare defy the Nimby Party?]