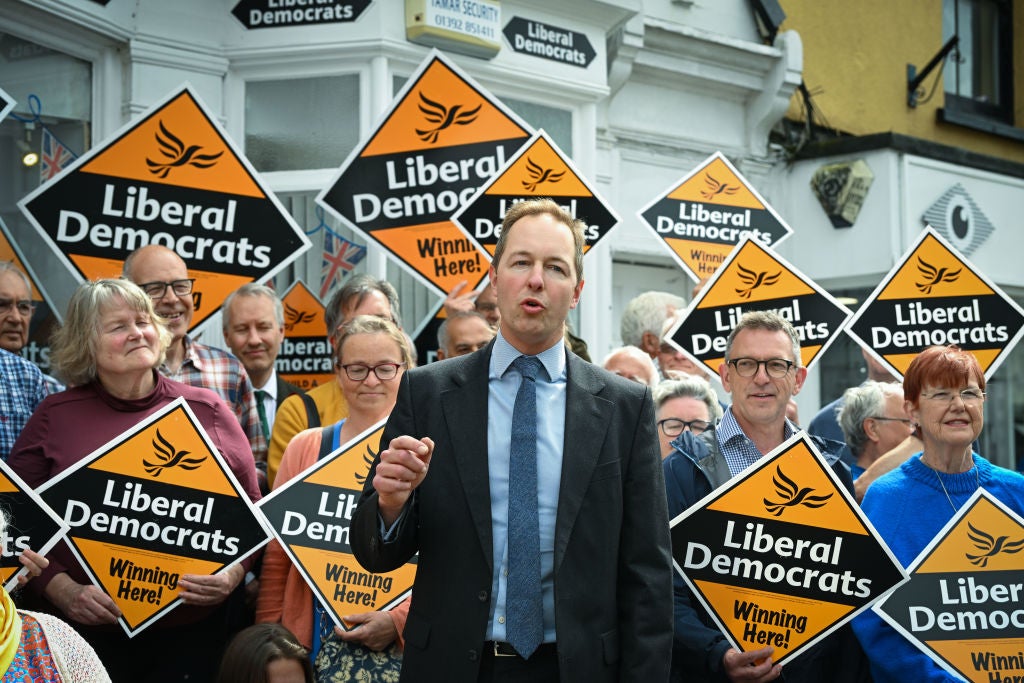 Who will win the Tiverton and Honiton by-election? The seat, in Devon, is held by the Conservatives and its towns have voted Tory in every general election since the 1880s. It is now, however, being talked up as a probable gain for the Liberal Democrats — evidence that against a backdrop of partygate revelations and the cost-of-living crisis, no seat is safe for the Conservatives. Whether or not those predictions will be proved correct on 23 June is yet to be seen, but let's talk about likelihoods for a moment.
North Shropshire — held by Owen Paterson, the former Tory cabinet minister, until he resigned after a lobbying scandal — went Lib Dem on a significant swing in December 2021. I didn't predict that: the seat voted Leave, has above average levels of deprivation and didn't have much in the shape of a Lib Dem presence before the by-election. The timing proved excellent for an insurgent campaign, however, especially as the contest came just as partygate was beginning to grab the headlines. It was, in a way, the perfect storm. It showed that the Lib Dems, once confined to graduate-heavy Remainia in 2019, could win in leafy, Leave-voting, semi-deprived constituencies perceived to be left behind by the incumbent Conservatives — seats a world away from, say, Richmond Park in west London. My analysis was blown to bits.
As I say, North Shropshire didn't have much in the shape of a Lib Dem ground campaign before the by-election, and that makes me somewhat sceptical that the party will be able to hold it come the next general. But Tiverton and Honiton does. In fact, while North Shropshire has had few close-run races over the decades, Tiverton and Honiton has had plenty. In 2021 local elections nearly 80 per cent of the wards in North Shropshire voted Conservative. In Tiverton and Honiton, in 2019, more than half the seats up voted Liberal Democrat or independent.
[See also: Willl Devon's Conservative voters abandon old loyalties?]
Tiverton & Honiton has form for voting for candidates other than the Conservatives
Most recent ward-by-ward local election result for…
A proclivity to vote for alternative candidates, be they local independents or opposition parties, appears more evident in Tiverton and Honiton than it does in North Shropshire. This should favour the Lib Dems in this by-election, doubly so given the national mood music is more intense and despairing of No 10's present occupant than it was in December 2021.
Tiverton and Honiton's voters have form for opting for alternatives, and may just be as willing to vote Lib Dem in a by-election as, say, Richmond Park or South Cambridgeshire. The trouble for the Tories at present is not confined to Blue Wall or Red Wall: it's everywhere, wall or not.
[See also: Why Liz Truss[Follow the latest news from the by-elections in our Live blog: LIVE: Wakefield and Tiverton & Honiton by-election results – New Statesman]