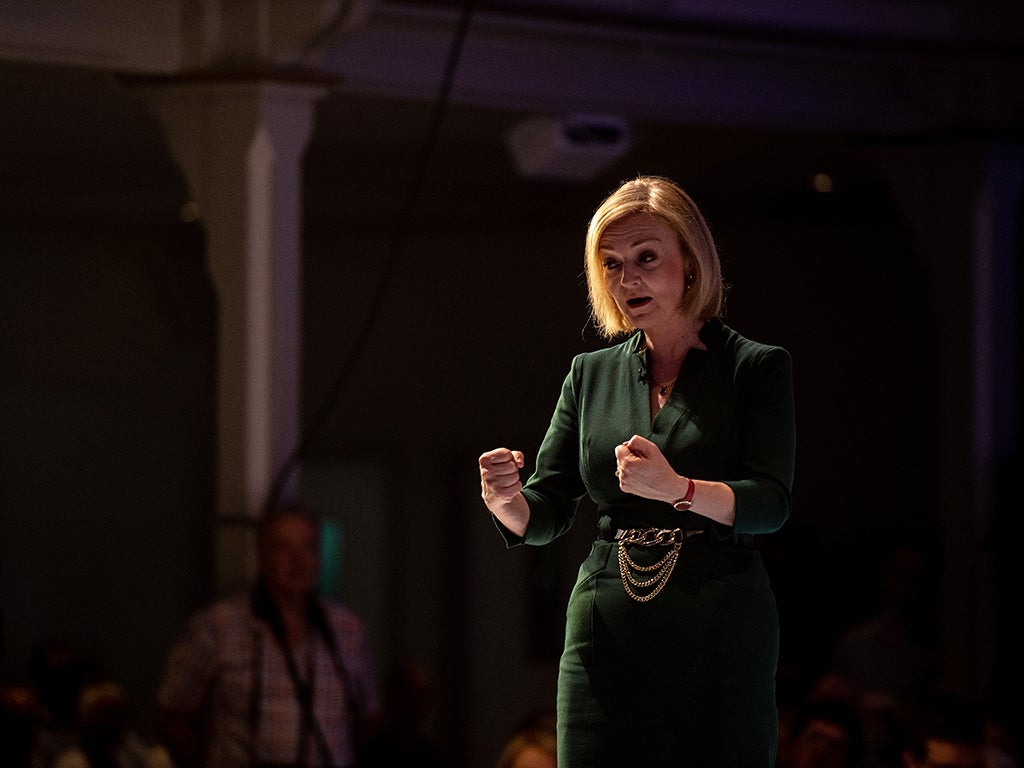 Is it over yet? Can we crawl from under our sweltering summer rocks and read some real news? The Conservative leadership race concludes on 5 September, with the kissing of hands and Downing Street speech on the 6th. In the meantime, despite the presence of arguably more important issues such as national strikes and the cost-of-living crisis, the leadership contest has dominated the airwaves with a level of sniping, from both camps, that we didn't really see in the contests of 2005, 2016 or 2019.
It's unnecessary sniping, too. If you trust the polls, the leadership election is pretty much over. Liz Truss, Foreign Secretary, will, in all probability, succeed Boris Johnson as Prime Minister in September. For YouGov to put out a members poll asserting that Truss is expanding her lead is one thing, but for Opinium to show something similar is another. Whether she wins with 68 per cent or 62 per cent of the vote, she's got this, unless the pollsters have got something terribly wrong.
Last year Rishi Sunak was ahead of Liz Truss in Opinium's members survey. Two things, in my mind, have turned the tables. The first is that Truss has been winning the air war, making bigger and more strident promises on tax cuts, immigration, Rwanda and, inevitably, Brexit. It was her type of announcements that defined the race.
[See also: Liz Truss faces a tricky return to parliament]
Sunak, meanwhile has been playing catch-up. The former chancellor's about-turn on tax cuts wasn't a genuine reappraisal of economic reality, but a recognition that he was behind in the polls. The volte-face was reminiscent of Labour in 2014, when the Tories and Ukip were going hard on immigration, and – what's this? It's popular too? Quick, slap it on a mug! Sunak today is chasing the agenda, not making it.
The second driver of Truss's lead is more symbolic, but just as important. The Tory membership is not like Britain at large. Party members are disproportionately male, ageing, southern-based and have better incomes than the average Briton. They also have higher-than-average approval levels of Boris Johnson (inevitable, of course) – so much so that a healthy chunk of the party still wants him to carry on as PM.
If Boris Johnson was a candidate in this race, he would be winning it, according to YouGov. Contrast this with the Labour leadership race in 2020. Had Jeremy Corbyn been on the ballot, he would have taken 28 per cent of the vote and Keir Starmer would still have won. Labour in 2020 had moved on from the cult of their deposed leader. The Tories in 2022 have not.
This is important because Truss had not called for Johnson to go, whereas Sunak's resignation was arguably the most decisive factor in removing Johnson. Truss can therefore wrap up more voter groups than Sunak: she has the Boris Backers on side, as well as those who'd rather the Tory party was cutting taxes, rather than raising them. She is speaking to the party, and owning it.
[See also: Why Rishi Sunak failed]