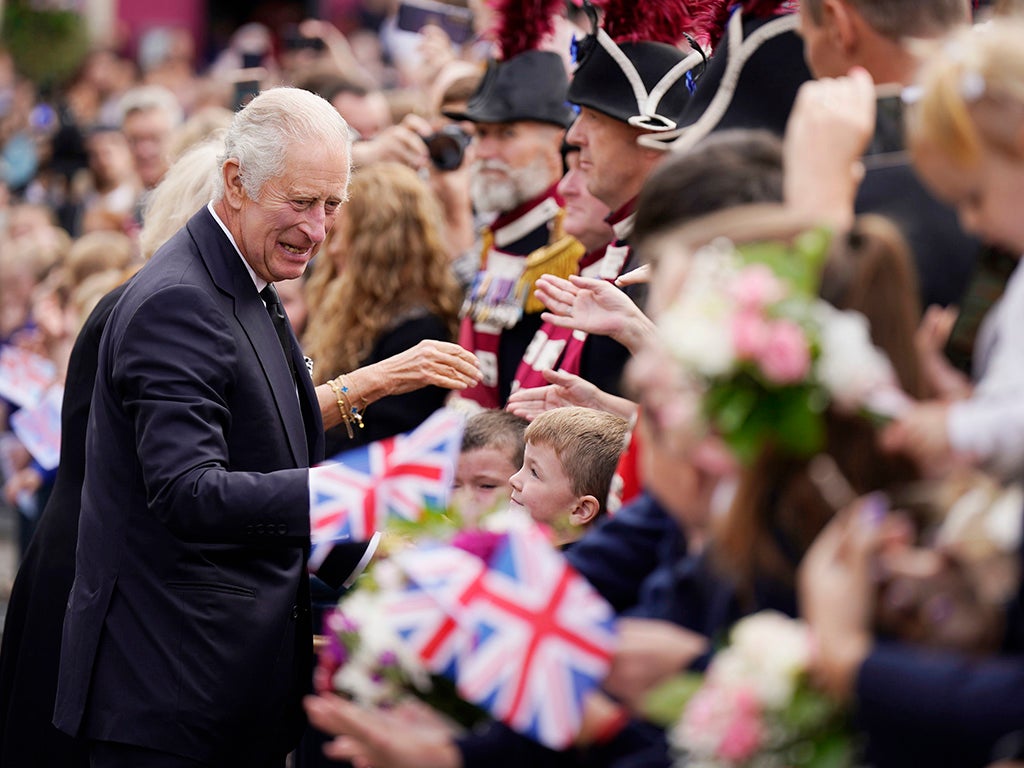 The death of Queen Elizabeth II after 70 years on the throne has inevitably raised questions about the future of the monarchy. The late queen was very popular, while the new king is less so. The deference of the 1950s has been replaced by the belief that merit should trump background – yet the monarchy remains a hereditary institution.
The trends in public attitudes to the monarchy during Elizabeth II's reign also suggest its future is clouded. We do not have hard evidence of how the popularity of the monarchy now compares with what it was in 1952. Pollsters and survey researchers, including the venerable Gallup poll, never bothered to ask about the monarchy for one simple reason – its existence seemed so uncontroversial.
However, there is one clue. The first British Social Attitudes (BSA) survey in 1983 asked its respondents how important or unimportant they thought it was for Britain to have a monarchy. No less than 86 per cent replied "very" or "quite important". That suggested the monarchy was indeed uncontroversial and the BSA did not ask the question again until a decade later. The early 1990s were a rocky period for the institution. In 1992, a year dubbed by the Queen herself as her annus horribilis, three of her children either divorced or separated, including Charles from Diana, thereby undermining the image of the monarchy as a "royal family". Windsor Castle suffered a serious fire. The value and cost of the monarchy was questioned for the first time.
In 1994 BSA revisited the subject. The monarchy was still widely regarded as important, but at 66 per cent the proportion expressing that view was now almost 20 points below its level 11 years earlier.
BSA was not alone in deciding that the issue was now worth addressing. Gallup reported in December 1992 that only 26 per cent felt the monarchy and the royal family should stay as they were, while 59 per cent believed they should become "more democratic and approachable" (though only 13 per cent believed it should be abolished). Meanwhile, in a result that chimed with BSA's, in April 1993, Mori (as Ipsos was then known) reported that 69 per cent believed the UK should be a monarchy, while 18 per cent said it should become a republic.
Twenty years later, the royal family was getting a much better press. The Queen made much-lauded trips to both Northern Ireland and the Republic, healing divisions on both sides of the border. Prince Charles had sealed the knot with the love of his life, Camilla, while his eldest and popular son, William, had just married. In both 2011 and 2012 three quarters (74 per cent) told BSA it was important to have a monarchy. Meanwhile in a poll to mark the Queen's Diamond Jubilee in 2012, 80 per cent informed Ipsos they preferred a monarchy to a republic. Much of the damage to the monarchy's reputation had seemingly been repaired.
However, this purple patch has not lasted. Prince Andrew has been forced to withdraw from public life following a disastrous television interview and an out-of-court settlement in response to allegations of sexual assault. Prince Charles's younger son, Harry, and his American wife, Meghan Markle, have opted to pursue a private life in the US following a falling out with other members of the family.
And public support for the monarchy has slipped to a new low. According to the most recent BSA, just 55 per cent now say it is important to have a monarchy, an all-time low, while a quarter (25 per cent) either say that it is "not at all important" or should be abolished. An Ipsos poll last November found a record low of 60 per cent now preferring a monarchy, while 21 per cent supported a republic, though in May the former figure edged back up to 68 per cent. Meanwhile, YouGov polls over the past decade have seen support for a monarchy rather than an elected head of state fall from 73 per cent in 2012 and 2013 to 59 per cent in March this year – with a slight uptick (to 62 per cent) just before the Platinum Jubilee.
It is still widely preferred to a republic, but the monarchy is less popular now than at any point in 70 years. Certain groups that have changed during those decades are proving particularly unsupportive. Among the half of Scots who want independence, a republic is clearly the more popular option. Both BSA and Ipsos suggest that Britain's ethnic minority population are less supportive of a monarchy. Meanwhile, the institution has a perennial problem with younger people, though here the evidence suggests that people come to value the monarchy more as they get older.
Against this backdrop, the new king badly needed a good start – and he has had one. According to YouGov's polling this week, as many as 94 per cent of those who watched his initial televised speech as king rated it as good, while 73 per cent feel he has shown good leadership since the Queen's passing. As many as 63 per cent now believe he will be a good king, up from 32 per cent in May.
Yet despite these highly favourable numbers, support for the monarchy itself in the YouGov poll is little changed – 64 per cent now prefer a monarchy, 21 per cent an elected head of state. The new king will need to do more than improve his personal popularity. He will also have to demonstrate the relevance of the monarchy to a country whose continued loyalty to the institution can no longer be taken for granted.
[See also: Which party do we trust to run the economy? – State of the Nation]