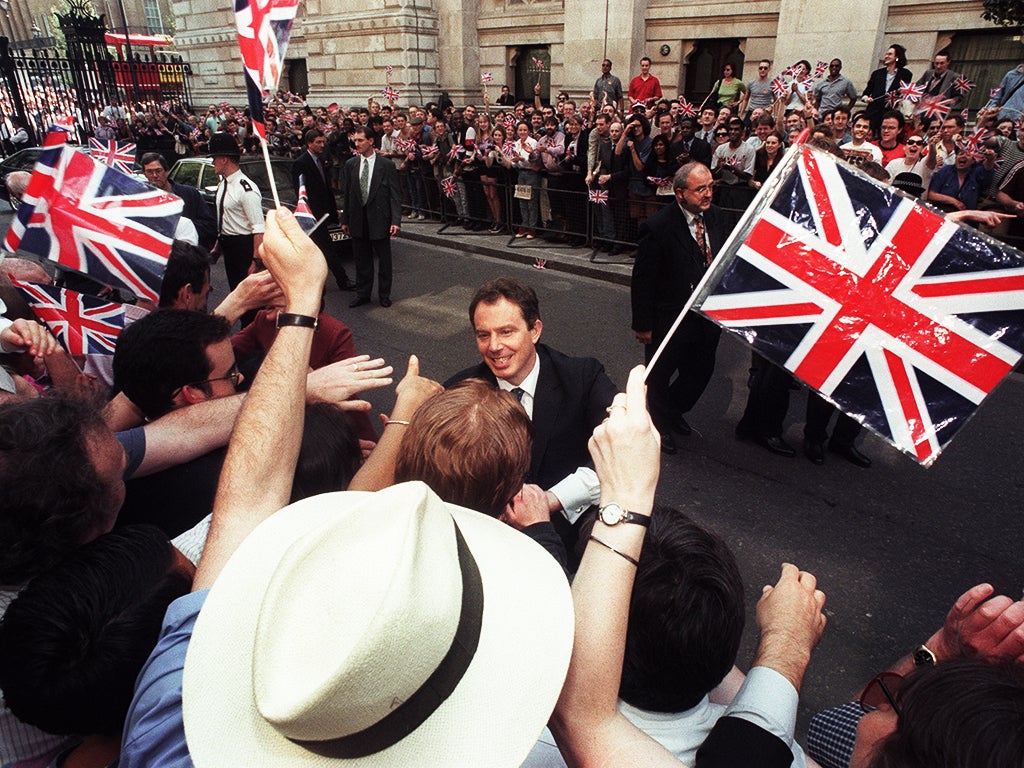 History is not bound to repeat itself. But it can provide a valuable guide to the possible consequences if the same circumstances arise. And that guide makes for very uncomfortable reading for Conservative MPs.
Until the past fortnight, the last time a Tory administration got into trouble with the financial markets was almost exactly 30 years ago – on "Black Wednesday", 16 September 1992. On that day, the markets forced the pound's exit from the European exchange rate mechanism (a precursor to the euro) because they believed that the value at which the pound was pegged was too high. It was a harsh lesson in the limitations of sovereign power in a globalised world.
Now that lesson is being taught again. This time the mistake was different – unfunded tax cuts rather than an overvalued pound – but the consequence has been much the same. Lacking confidence in the UK's economic management, overseas investors are no longer keen on putting their money into the country.
However, history teaches us that not only is market turbulence economically disruptive, it can also be politically disastrous. Following Black Wednesday, the Conservatives suffered a sharp, sudden and ultimately irreversible fall in the polls that culminated in the New Labour landslide of 1997. Much of what happened electorally 30 years ago has now been repeated.
Shortly before Black Wednesday, the Conservatives were on average two points ahead of Labour in the polls. But by the end of the following month, the party was 11 points behind. That represented as much as a 7.5 point swing from Conservative to Labour – though it was to become even bigger the following year.
This time around, the Conservatives started from a weaker position. With little discernible sign of a bounce following Liz Truss's accession to Prime Minister, the party was running on average nine points behind Labour in the run-up to the "fiscal event" of three weeks ago. Now, with Labour on 50 per cent and the Conservatives on just 24 per cent, that deficit stands at 26 points. That represents as much as an 8.5 point swing from Conservative to Labour, remarkably similar to 30 years ago.
Turbulence in the financial markets sends a strong signal to voters that all is not well with their government's management of the economy. Indeed, one of the consequences of Black Wednesday was that the Conservatives lost their advantage over Labour as the best party to run the economy. That scenario has played out this time too. 
Shortly before Kwasi Kwarteng's "fiscal event", Redfield & Wilton, Opinium and YouGov all put the Conservatives one point ahead on the economy. Now they all say Labour is 20 or 21 points ahead, an estimate also reflected in the findings of many other polls. Meanwhile, according to Ipsos, at -53, net satisfaction with Kwarteng as chancellor was on a par with the -52 the company recorded for Norman Lamont some months after Black Wednesday.
But it is not just chancellors whose reputation can be trashed by a financial crisis – prime ministers suffer too. Shortly before Black Wednesday, both Gallup and Ipsos were reporting that slightly more people were satisfied than dissatisfied with John Major's performance as prime minister. Just a few weeks later, Ipsos gave the beleaguered PM a net score of -51, while Gallup put the figure at -47. 
Now Truss finds herself in much the same boat. At the beginning of September, Ipsos gave the Prime Minister a net satisfaction rating of -2. Now it stands at -51. In a similar vein, just before the fiscal event, Redfield & Wilton gave her a net approval rating of +4, while now it is -48. That latter figure has also been replicated by Opinium – and is worse than any number that Boris Johnson received from polls.
In short, the political consequences of this fiscal crisis have been almost exactly the same as 30 years ago. In that case it was a reverse from which the Conservatives never proved able to recover – despite presiding over the kind of economic growth that Truss is now seeking to achieve. But can the party avoid this fate a second time around?
Despite Black Wednesday, Major survived as prime minister for another five years, albeit he eventually sacked his chancellor (as Truss has now already done) and put his own leadership to a ballot of Conservative MPs. But he did at least have an election victory under his belt (in 1992), indeed one that was achieved despite polling figures. Truss has no such ballast with which to steady her leadership. So might Tory MPs try to save their seats by installing yet another prime minister?
Such a move would certainly be popular with some of the party's supporters. According to Opinium, 39 per cent of those who voted Conservative in 2019 want the Prime Minister to resign, only slightly less than the 41 per cent who take the opposite view. YouGov reports that 43 per cent of those who voted Conservative in 2019 think that Truss should be replaced, while only 29 per cent are opposed.
The trouble is, what might an attempt to bring down another prime minister do for the party's reputation for stable and effective government, let alone for its unity? History does not provide any easy answers for that question.