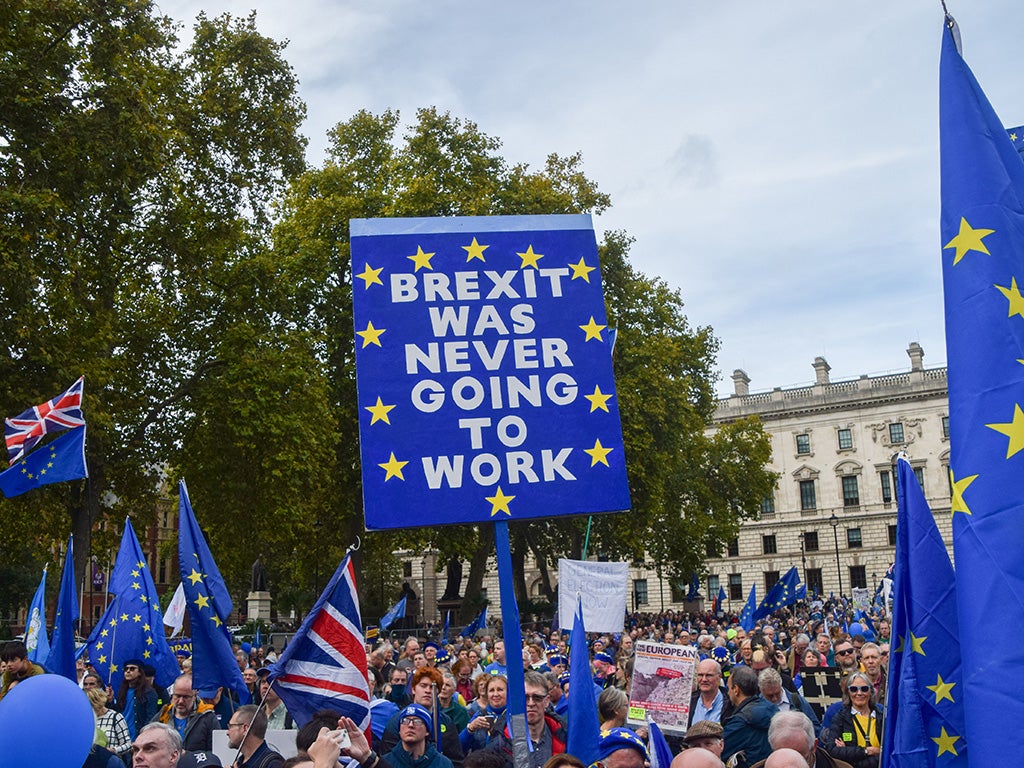 Will the UK rejoin the EU? Personally, I don't know. I wouldn't bet on it. But I do know that in years to come, ministers of sounder minds will be seeking a closer relationship with Europe. The political instability caused by Brexit over the past six years has helped trigger increasing dissatisfaction with the state of the UK and the governing Conservatives. Indeed, voters now consistently believe that Britain's decision to leave the EU was the wrong one.

Most, if not all, recent polls show that a plurality or a majority of voters favour renewed membership. The latest from our weighted tracker puts support for rejoining the EU at 45 per cent, compared with 39 per cent for staying out. One year ago, support for rejoining was 40 per cent.

This marked shift is notable, because this isn't just one poll, it's all of them. A large majority of those who didn't vote in the 2016 referendum say they would back Rejoin. This is not necessarily surprising because they are younger than the average. But perhaps more notably, the swing towards Rejoin does mirror the collapse in voter confidence in the Conservatives. It was during the "partygate" furore that support for remaining outside the EU plummeted, as well as support for the Tories.
The government at present is losing a lot of support to apathy and indifference. A significant number of Conservatives who backed Leave in 2016 say they are either unsure who they will vote for or have given up on voting entirely. Recent YouGov polling for the Fabian Society found that voter uncertainty in Leave coastal constituencies was higher than the nation as a whole.
What is driving this shift to Rejoin is not – as the meme has it – simply Leave voters dying. Rather, it's Leave voters losing faith in voting altogether. According to the latest YouGov poll, while 16 per cent of Remain voters are apathetic or indifferent about voting at the next election, the share of Leavers feeling the same way is nearly double (31 per cent).
So when we see headline polls putting Rejoin ahead, we should view them as a product of Leave voters' apathy. We can't yet conclude that they've lost faith in Brexit or rather simply lost faith in British politics. But I suspect that if a second referendum was to actually be held, with a flood of media coverage, their apparent disinterest would not last long.
This article was originally published on 21 December 2022.
[See also: Ed Davey: "Voters are not blaming Brexit"]