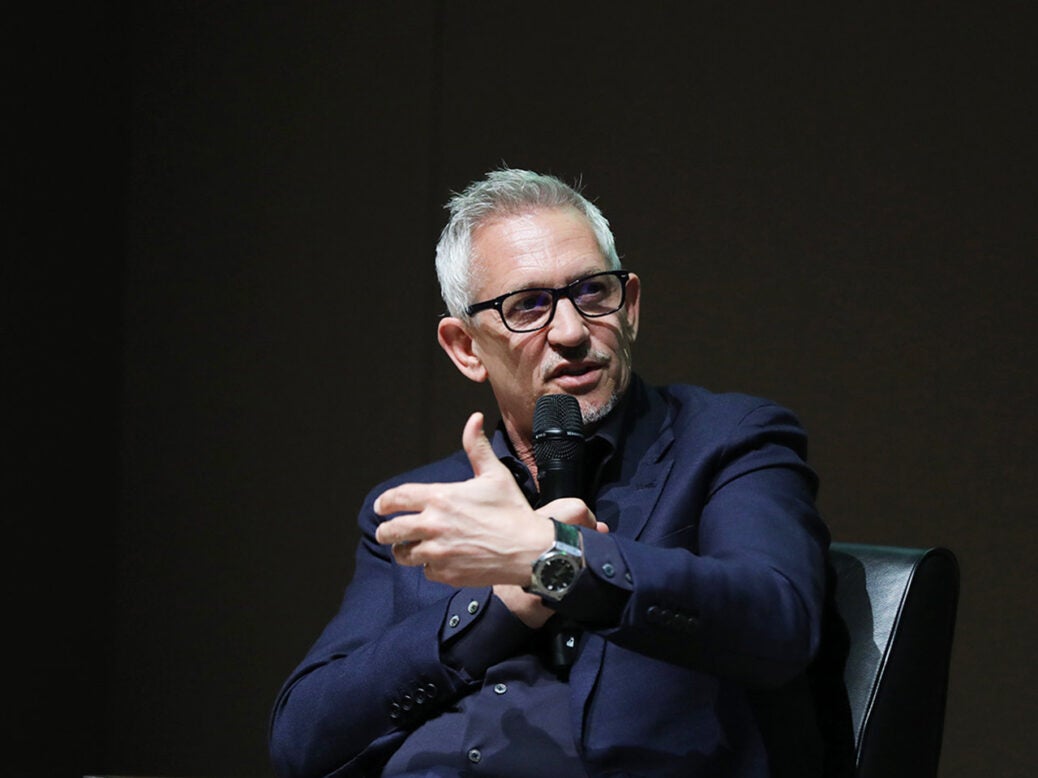 The political response to Gary Lineker's suspension (and then unsuspension) was predictably partisan. Labour accused the BBC of giving in to Tory bullying – the shadow cabinet minister Lucy Powell likened the move to something from "Putin's Russia" – while free-speech crusader Nigel Farage has described the Match of the Day presenter's return as "sickening news to licence fee payers".
But where does the public stand? Lineker described the government's refugee policy as "immeasurably cruel" and "not dissimilar [in language] to that used by Germany in the 30s". But whatever the morality of the plan, voters generally support tougher controls on immigration and refugees. This is, after all, the country that at one point ranked Ukip as the party with the best policies on immigration.
Voter attitudes have softened since then. Seventy-seven per cent of the public no longer wants cuts to immigration – that's the Britain of 2013. Today it's 45 per cent. This is larger, however, than the number wanting no changes at all (29 per cent) or favouring higher immigration (16 per cent).
[See also: Why "stop the boats" won't save Rishi Sunak]

Whether these views are shaped by media coverage of immigration is irrelevant in polling terms. For better or worse, Lineker is not speaking for Britain.
This didn't, however, stop Britons from expressing disgust at the BBC's suspension of him. YouGov found that 72 per cent believe the corporation handled the situation badly (just 10 per cent think it handled the fallout well), and 57 per cent believe the BBC was right to reinstate Lineker. Thirty-seven per cent, meanwhile, believe Tim Davie should resign as BBC director-general (against 20 per cent who think he should stay).
Garygate is over. But the immigration debate is not. Media coverage of the government's Illegal Migration Bill, which prompted Lineker's intervention, has improved perceptions of the Conservatives. The Tories have gone level with Labour on who Britons trust to have the right policies on immigration. In advance of the bill's publication, Labour led the government by eight points.
The share of Britons who believe the government is doing a good job of passing laws to stop small boat crossings has increased from 23 per cent in January to 32 per cent as of 10 March. The share who believe the government is doing a bad job has fallen from 44 per cent to 36 per cent.

The number of voters confident that the government will be able to make sure people arriving illegally will be "detained and swiftly removed" has surged from 18 per cent to 29 per cent. And the number who are sceptical has fallen from 50 per cent to 39 per cent.
[See also: How Labour has overtaken the Conservatives in "Sea Wall" battlegrounds]
These are small shifts, and the government remains on the back foot, but they are significant nonetheless. The government's policy and messaging on immigration speaks to a country that will agree more than it disagrees.
Some commentators have pointed out that wording in these poll questions is key, and that certain academics and researchers have a habit of massaging questions to produce desired results. This is why I don't usually cover such questions, though it's more common in the US than the UK. I try as best I can to use data that presents the subject as neutrally as possible.

Nonetheless, Britons are more anti-immigration than pro. Their views may have softened in recent years, and the public's political priorities have moved elsewhere (such as with the cost-of-living crisis), but a plurality is still a plurality.
[See also: Who will win the next election? Britain Predicts]