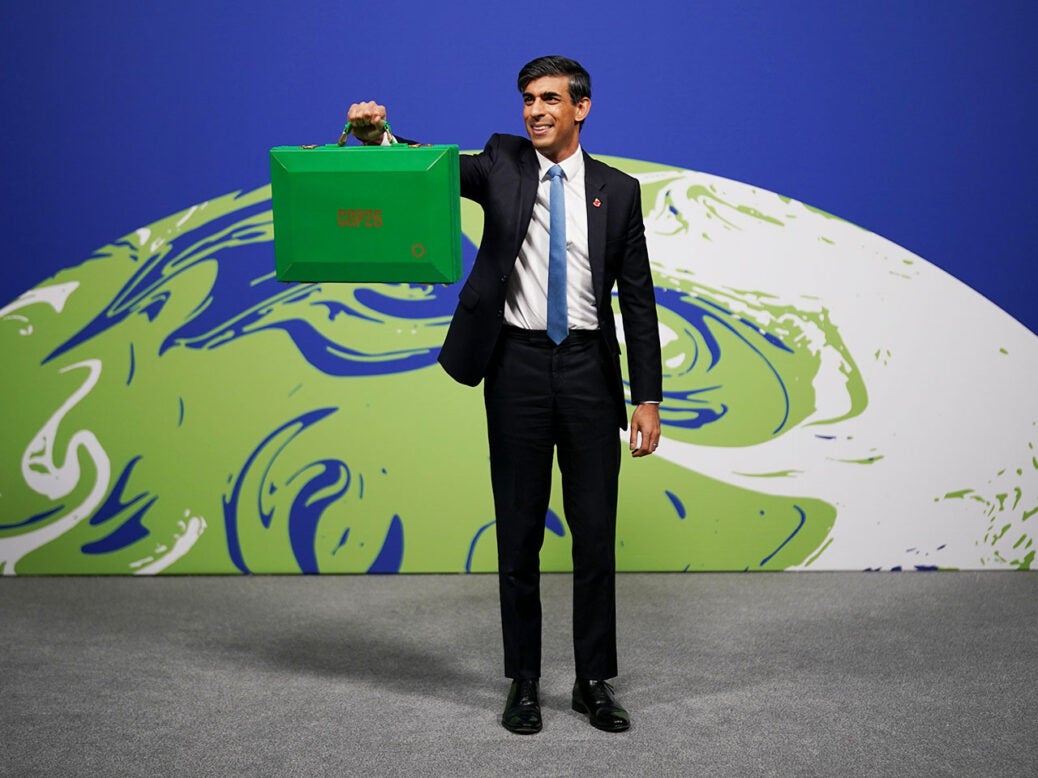 If there was a referendum on whether the UK should continue its project to reach net zero carbon emissions, who would win? The hope of the anti-green side is that the cost of climate measures would be more of a concern for voters than safeguarding the environment for future generations. That's certainly the pitch I would advise an anti-net zero campaign to make – not least because it aligns with how voters already behave. The reason the polls haven't moved much on this question over the past year is that the cost of living is trumping whatever other irritations or anxieties voters have (such as small-boat crossings). It's blunting all attempts by the Tories to regain the political initiative. And until the Conservatives leave office, or the cost-of-living crisis is neutralised, the party's election machine will remain impotent.
But we need to appreciate where the median Brit stands on the subject of net zero. As the Financial Times's John Burn-Murdoch illustrates, the British public are far more supportive of individual measures to tackle the climate crisis than populations overseas. Britons are incredibly supportive of tripling investment in renewable energy; overwhelming numbers back a tax on frequent flyers; and most agree with the need to ban new petrol and diesel cars seven years from now. And it is only on the latter point, by the way, that Tory voters are more opposed than supportive.
But note that support for net zero policies shrinks the more personal the policy becomes. Taxing frequent flyers is notably more popular than banning new petrol and diesel cars. Why? Because we're a nation of motorists.
[See also: Abandoning net zero would be a historic mistake]
Public agreement on the necessity of reaching net zero spans urban and rural seats, the Red Wall and the Blue Wall. But the Uxbridge and South Ruislip by-election serves as evidence of how willing voters are to deviate from such positions. As the below Ipsos poll shows, support for net zero partly depends on the financial status of the respondent.

More voters are struggling financially now than when this poll was conducted last November. Nevertheless, in principle, voters back net zero policies. (I sound like those ministers in Yes Minister agreeing to more women in their departments in principle.) But when they're prompted on the potential financial strain of such policies, support dips.

From this data, it's clear that while we are more supportive of climate action than most other Western countries, we are not immune to more primal diversions (such as the cost of living). Perhaps, as with more women in the workplace and equal marriage, hostility to climate policy will ease with time, as it becomes normalised. Let's see how support for Ultra Low Emission Zone evolves in outer London after its introduction in late August.
[See also: Why the Tories are rowing back on net zero]