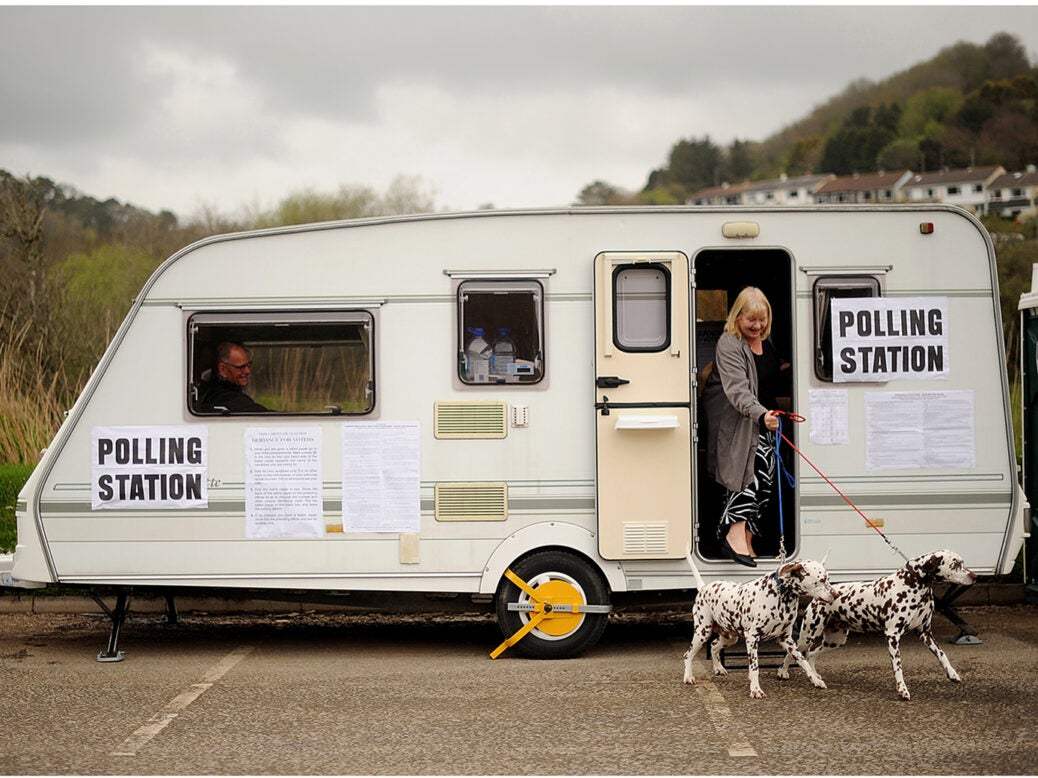 Interesting figures abound in a new Survation poll commissioned by Woodrow Communications. The survey, which spoke to residents living in various rural counties, has unearthed some data points that suggest even Conservative shires are shifting against the government. 
In 2019, respondents in these rural counties backed the Conservatives by a wide margin. Some 46 per cent voted Tory in 2019, compared with 29 per cent for Labour, and 13 per cent for the Liberal Democrats. 
That 17-point Tory lead over Labour, however, has collapsed to just two points. The latest figures, taken in mid-March, show the Conservatives on 38 per cent, and Labour on 36 per cent.

The Liberal Democrats sit pretty at 10 per cent, while the Greens are up from 3 per cent to 8 per cent.
These figures, it seems, are not weighted to be representative of the counties in aggregate. In Cornwall, Cumbria, North Yorkshire, Norfolk and Gwynedd at the last election, the Tories won 53 per cent, while Labour won 26 per cent. A swing in these counties on the scale seen in the poll above, however, would almost certainly deliver the smallest Conservative lead we've seen in these seats since 2010.

Normally, the UK doesn't swing uniformly, so it's interesting to note that the size of this swing from respondents living in these types of counties is similar to that seen overall, and indeed in the "marginals that matter". Such shifts in support would put constituencies such as Harrogate and Knaresborough, Carlisle and a slew of Cornish locales into contention, to the benefit of the Lib Dems and Labour.
When it comes to surveying rural county voters on the local economy, a few interesting snippets emerge.
Perceptions of opportunities for young people in these regions are poor. Just 13 per cent believe the likelihood of young people obtaining employment locally has increased in recent years. Thirty-five per cent, meanwhile, say it's decreased, and 36 per cent believe there's been little change.
When prompted with the statement "a lack of affordable housing is driving young people out of the countryside", a sizeable 79 per cent were in agreement. Just 5 per cent disagreed.
While agree-disagree statements ("do you agree with X?") often skew the response in the direction of the affirmative, the scale by which rural voters agreed with this sentiment is a notable one. The perception that rural counties are not for young people appears to be held by a large proportion of those actually living there.