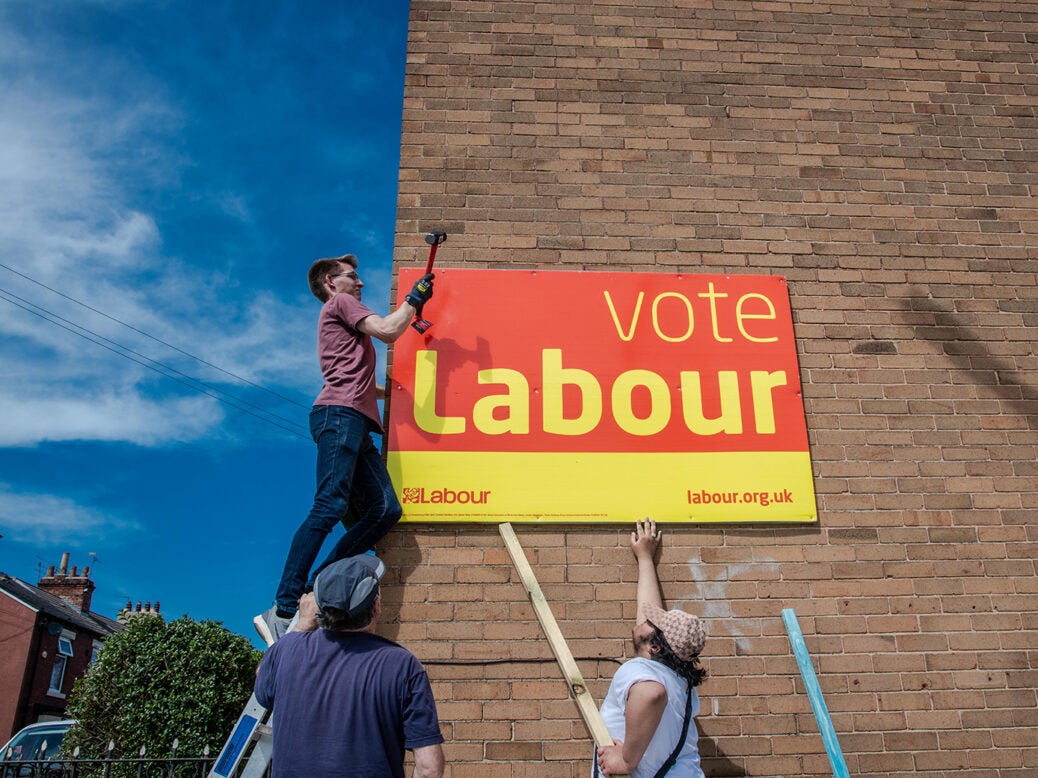 The Conservatives are today (23 June) fighting to save Wakefield and Tiverton and Honiton in two parliamentary by-elections. Based on the data available, it is all but certain that the Tories will lose Wakefield to Labour (they have a majority of 3,358). Sources on the ground, and those with loose lips ringing round the media, are both saying as much. Keir Starmer will likely pass one of his biggest electoral tests as Labour leader, showing his party is: a) capable of gaining seats from the Tories, and b) winning in the so-called Red Wall.
Tiverton and Honiton, meanwhile, isn't what is normally understood as a "Blue Wall" seat (a graduate-heavy, Remain-voting constituency). It's a safe Conservative seat (with a Tory majority of 24,239) and hasn't had a major Lib Dem presence since 1997. But it voted Leave in 2016, boasts an above-average number of residents over the age of 65, and median wages are almost 20 percentage points below those of the typical Briton.

But it boasts low levels of deprivation, whereas Wakefield has above-average levels. These are two disparate seats with varying demographics – the houses and roads are more detached and winding in Tiverton than they are in Wakefield, but they are seats bound by their loyalty to Brexit and – at least in 2019 – to the Conservatives.
I visited Wakefield last week, and found a Labour Party going all out to target the more affluent, Tory-voting neighbourhoods. This is not the sign of a campaign playing it safe – it's the sign of a campaign trying to maximise its vote. I visited Tiverton last weekend and found a seat less decorated with campaign posters than Wakefield. But those I did see were exclusively orange – or is it golden? – and diamond-shaped.
As one resident said to me, as we both lined up in a Tiverton petrol station, paying some of the cheapest prices in the land for unleaded – the by-election campaign felt low-key.
"We haven't received much attention here. None of the parties seem to be going on all the streets. It feels too quiet."
Contrast this with Wakefield, where every other lamp post is a battlefield of torn boards and posters, and one has to wonder what is going on. Well, Tiverton went Conservative by 41 points at the last election. This is no marginal seat. The vast majority of voters here are Conservative-minded. And so far, the primary driver of our changing politics has been apathy among the Tory base. In a Conservative seat this safe, a quiet campaign should be inevitable.
But while the gentleman in the petrol station may have been peeved at the low-key contest, he may be missing the tectonic plates shifting. That quietness is the sound of traditional Conservative voters either switching – somewhat grudgingly – to the Liberal Democrats or staying out of it altogether.
And that sums up these two by-elections. Labour will win Wakefield, and no doubt pick up new voters, and the Lib Dems will likely win Tiverton and Honiton. But the shifts in support aren't, I would suggest, evidence that voters are enamoured with the opposition parties – they're a symptom of apathy and disillusionment.
But the capacity for votes to move like this is a trend to take seriously. A midterm Tory defeat in Wakefield is arguably to be expected. But defeat in Tiverton should not be. We don't yet know whether this is a long-term problem that will be hard for the Conservatives to remedy, or one that is easily reversible (as proved to be the case for David Cameron's Tories in 2015). But the levels of apathy among the Conservative base, coupled with the willingness of so many to vote for Labour and the Lib Dems, makes 2022 a world away from 2010-15. The Tories will try to spin defeat as midterm blues but the scale, and the longevity, of the revolt leads me to think the situation is much, much worse.
[See also: Tory apathy is handing La[Follow the latest news from the by-elections in our Live blog: LIVE: Wakefield and Tiverton & Honiton by-election results – New Statesman]