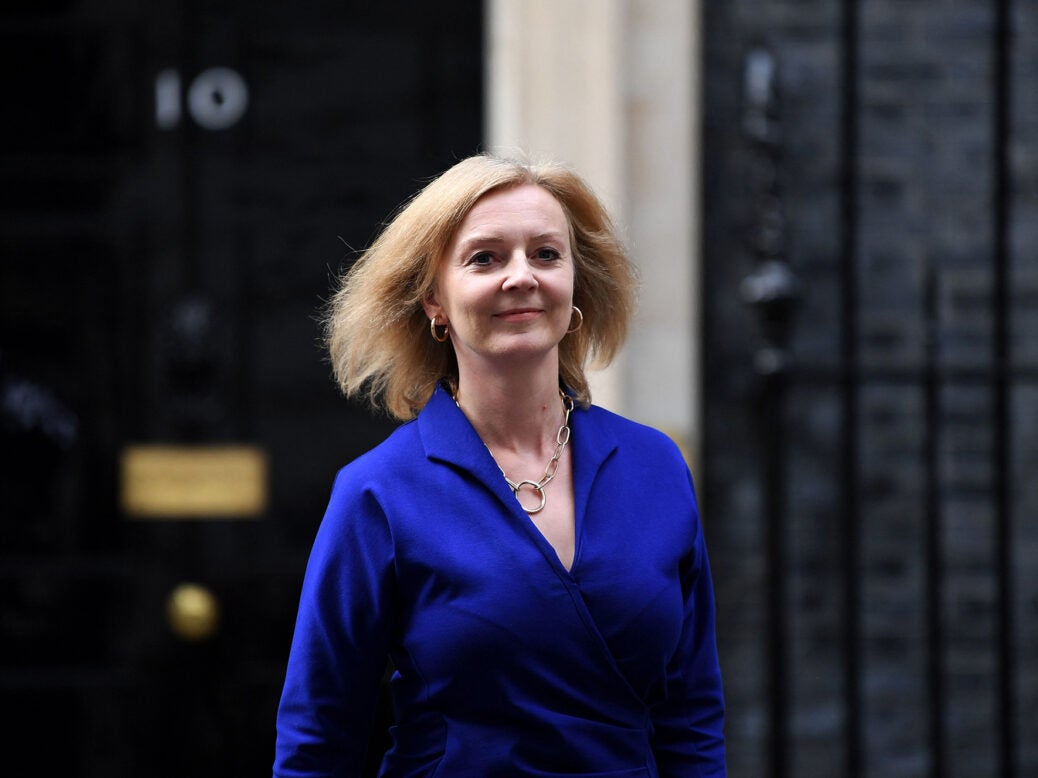 Should Labour fear a fifth-term Conservative government? Never say never, even if there hasn't been one for nearly 200 years. While the odds don't favour the incumbent party (and are unlikely to do so for the foreseeable future), the next Conservative leader – almost certainly Liz Truss – could secure a small honeymoon for themselves and use that as a springboard to election victory.
First, a response to Janan Ganesh's recent column on this theme in the Financial Times. He argues that the potential for a fifth-term Tory government rests on a Labour Party that is still perceived as too extreme by the electorate and that needs to vanquish not just the hard left but the soft left too.
This assertion, however, is divorced from the data and rooted in the political landscape of 2019, not 2022. At the last general election, it was true to say that Labour was seen as too extreme by most voters – more so than the champions of a so-called hard Brexit. The margin between the main two parties on perceived extremism was significant. And while it's hard to quantify how much this cost Labour, there's ample evidence from focus groups and polls that voters, when asked why they stopped supporting the party, believed it was "too extreme".
[See also: Why is Liz Truss winning the Tory leadership contest?]
Today, by contrast, Labour has recorded some of the lowest levels of perceived extremism for years. The Conservatives, meanwhile, have themselves acquired this unwanted reputation. If we are to grade leaders like school pupils, Keir Starmer can undoubtedly claim top marks for detoxifying Labour.

But he has gone on to replace perceived extremism with… what, exactly? I've written before that Starmer's decision to define himself as the anti-Corbyn was a good start in rebuilding bridges with the public. I continue to view this as a net positive based on the polling data available (sorry, Novara). But in no way is this enough to chart a successful route back to power.
The row over Labour MPs attending picket lines, for instance, was a needless exercise thought up by those who clearly believe that bashing the shapeless, leaderless left is still a net positive. But what it instead enhanced was the complaint among both the party's base and swing voters that they don't know what Starmer's Labour stands for.
The notion of extremism thwarting Labour and delivering a fifth-term Tory government is misguided. But that isn't to say a fifth term is unthinkable. From the perspective of August 2022, it feels as if the economy is central. If living standards, for instance, rise rather than fall, the government will be able to claim some credit.
But everyone has seen the forecasts and they are unlikely to rise. The Conservatives' economic credibility has been badly dented by the crisis. They're currently tied with Labour on this issue (or even behind, according to some pollsters), something that we haven't seen since the last Labour government. Even at the time of George Osborne's 2012 "omnishambles" Budget, the party was unable to eliminate the Tories' advantage.

Unless that changes, I wouldn't bet on a fifth term for the Conservatives. Perceptions of competence depend on a party's ability to command public confidence on the economy. If you don't have that, you have nothing. And right now, the Conservatives have nothing.
But nor does Labour, really. Its lead over the Conservatives owes more to apathy than to enthusiasm. A fifth-term Tory government would reflect the opposition's failure to appear a genuine and credible alternative.
But I feel Starmer knows this. In more laid-back interviews he talks of his three-stage party strategy: first, detoxifying and "changing" Labour; second, exposing the Tories as unfit to govern; and third, setting out an alternative policy programme.
If the opposition wants to avoid a fifth consecutive election defeat, it now needs to deliver on the final part. With the country in its current state, there is no question that the next election is Labour's to lose. But UK politics, as recent years have shown, has rarely been more volatile. Using our forecast model Britain Predicts, I have calculated that the Conservatives possess a 5-15 per cent chance of being the largest party. That's small but it's not insubstantial – and far too large for Labour to be complacent.
[See also: Does Keir Starmer's plan to freeze energy bills go far enough?]