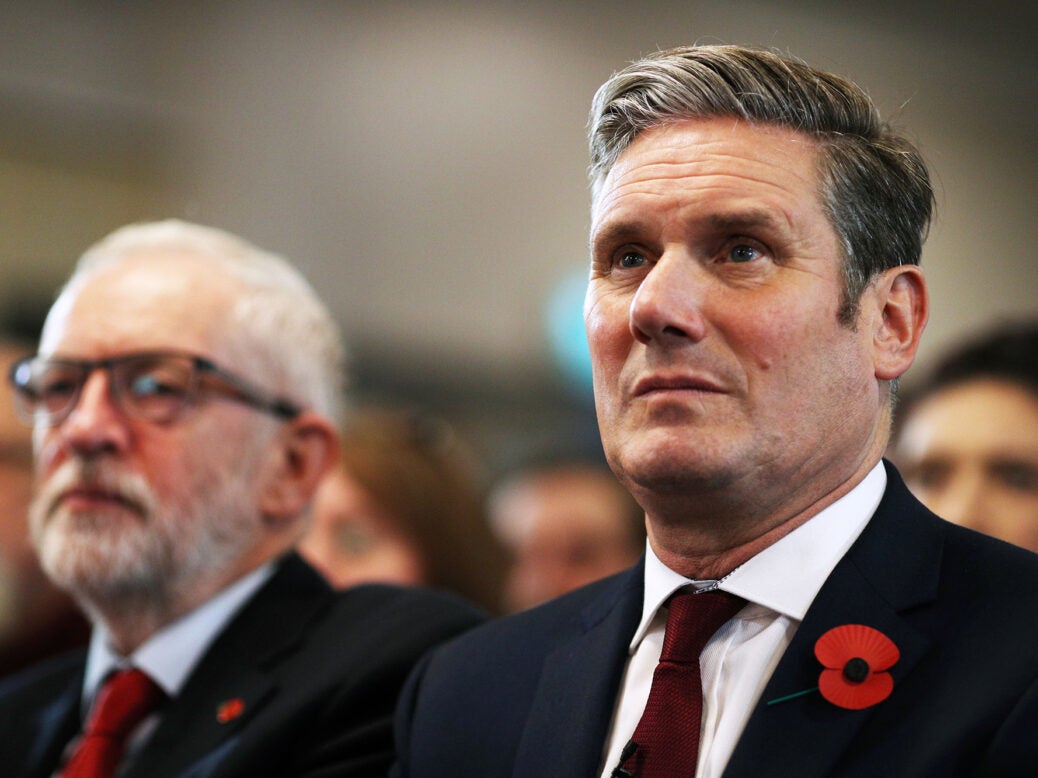 Labour's dilemma about MPs joining picket lines shouldn't have turned into such a furore. The message the leadership wanted to send – that Labour is "a party of government", and thus above all disputes – is understandable. But the sacking of the shadow transport minister Sam Tarry, who gave an unauthorised TV interview among striking rail workers at Euston station in London, risks confirming the impression among some voters that the party is still divided.
The party is still a world away from the 2019 general election. Back then, 80 per cent of Britons regarded Labour as divided. That figure has since fallen to just 36 per cent but that's still larger than the 27 per cent who see the party as united.
Keir Starmer's changes as leader, however, are settled; this is no longer the party of Jeremy Corbyn. While that may depress some former activists, it is a net positive for the party's image among voters. If Labour is no longer the party of Corbyn, however, then what is it? The party of Starmer? What does that mean?
The primary reason for Labour's leads in polls in recent months has been the Tories' weakness rather than its own strength. Starmer not being Corbyn is not enough for voters. It never was. And if a party called Labour isn't for strikes, the public could be forgiven for being confused.
Polling by Ipsos in July found that 49 per cent of voters don't know what Starmer stands for. That compares poorly to the Conservative leadership candidates, Rishi Sunak, who perplexes just 40 per cent of voters, and Liz Truss on 46 per cent.
This particular number is a problem because it is reminiscent of Ed Miliband's at a similar midterm point in his leadership, in 2012-13. Then, Miliband was making big speeches on the economy (as Starmer did on 25 July) and redefining the party under a "One Nation" banner (a label which didn't last long). Fifty-one per cent of voters said they didn't know what Miliband stood for, compared with 33 per cent for David Cameron, the prime minister.
It's not enough for Starmer to simply offer himself as the antithesis of Corbyn. More definition is needed, not least because even Labour's own supporters are uncertain what the party stands for.
Labour's most successful campaign in recent times has been its demand for a windfall tax on energy companies. It allowed the opposition to seize the political initiative and unsettled the Conservatives (who were forced to announce their own version). The windfall tax should serve as a model for future interventions.
Starmer's ambiguous profile reflects his decision to define himself based on what he's against, rather than what he's for. A new policy programme might help to change that.
[See also: Does Keir Starmer's plan to freeze energy bills go far enough?]