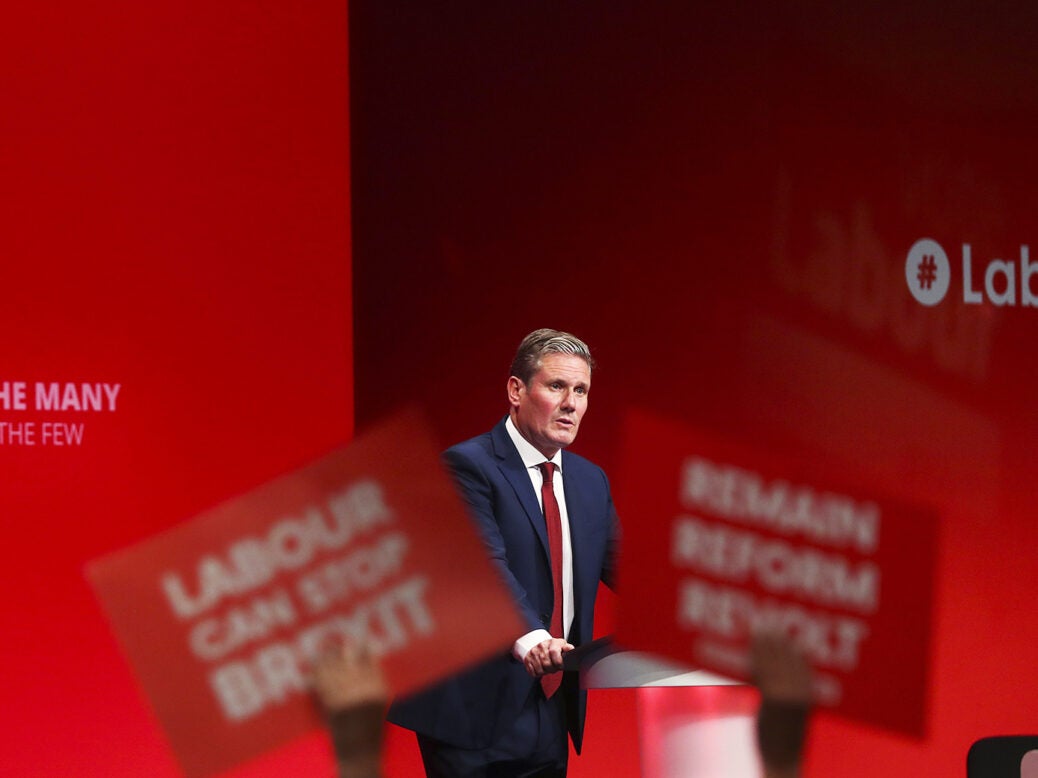 There was a time when Keir Starmer was "terrified" of mentioning Brexit, in the words of an ally and senior Labour politician. His association with the party's electorally disastrous second referendum policy means he's had to tread carefully around the B-word.
Now it's a less important issue for voters, however; Brexit no longer seems to be driving voting patterns. Leave-voting constituencies have replaced their Conservative MPs with Lib Dems – who advocated staying in the EU at the 2019 general election – in the North Shropshire and Tiverton & Honiton by-elections.
There now appears to be a new confidence at the top of the Labour Party when it comes to the Europe question. In July the party began using the phrase "make Brexit work" (an echo of Boris Johnson's election-winning slogan "get Brexit done"). "There's no fear," David Lammy, the shadow foreign secretary, told me during a New Statesman event at the Labour Party conference, when I asked if Labour was scared to challenge the "Singapore-on-Thames" Brexit pursued by Liz Truss.
Starmer made his most explicit comment on Brexit since becoming Labour leader in his conference speech. He called Brexit the Tories' "biggest failure to grasp the nettle", and conceded that "it's no secret I voted Remain – as the Prime Minister did". Voters' support for leaving the EU was, he said, never about "slashing workers' rights", lowering food and environmental standards or ending redistribution. "I want to speak directly to the people who left Labour on this issue," he said. "Whether you voted Leave or Remain, you've been let down. And with Liz Truss, the Tories are changing the meaning of Brexit before your eyes."
[See also: Labour voters want lower taxes – and associate the Tories with raising them]
Yet his party's voter base is keen on rejoining the EU, according to exclusive polling for the New Statesman by Redfield & Wilton Strategies*. Of people who voted for Labour at the 2019 general election, 67 per cent said they would support a campaign to rejoin the EU. Only 16 per cent would oppose such a campaign (13 per cent would neither support nor oppose, and 3 per cent did not know).
A majority would like Starmer's Labour to campaign to rejoin the EU: 55 per cent said the party should campaign for this, compared with 28 per cent who said it shouldn't (17 per cent didn't know).
This suggests that Labour should take care not to alienate its Remain-minded supporters. Yet the 12 percentage point difference between those who would support rejoining the EU and those who think Labour should campaign for that also suggests that many of them understand the political dangers involved.
*Polling of 2,500 voters in Great Britain who voted Labour in 2019, carried out on 28-29 September.
[See also: Keir Starmer is boring but "left-wing like me", say Labour voters]