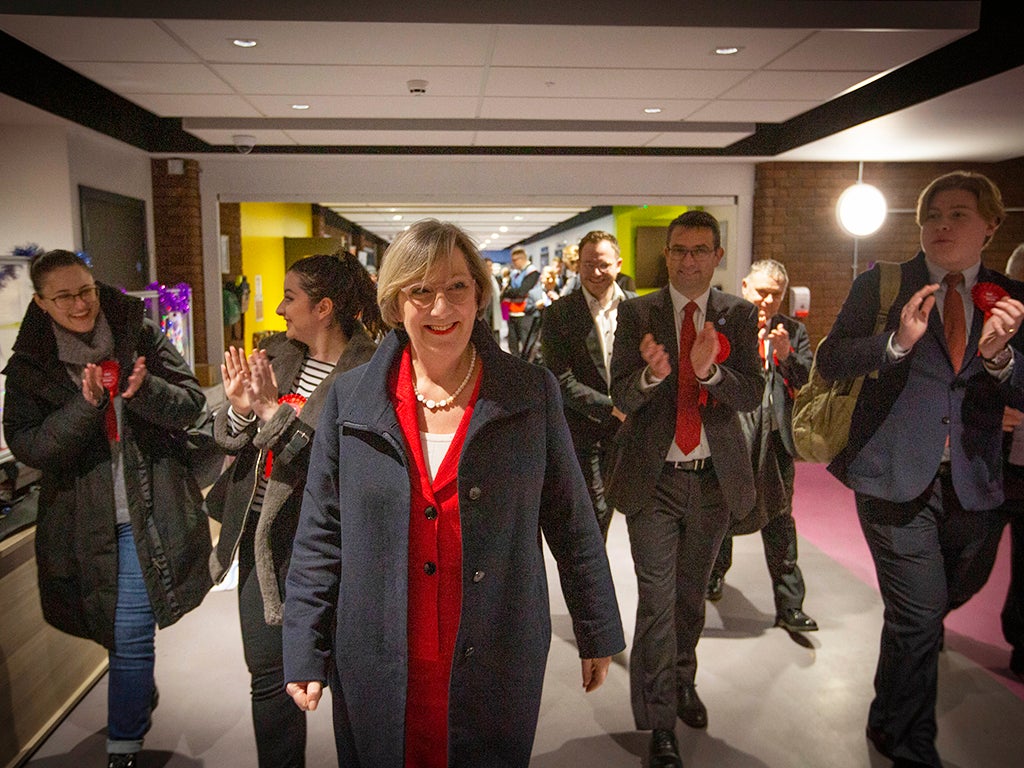 The City of Chester by-election has given Labour its best performance in the city's history. For the Conservatives, their worst since 1832. The Conservatives' performance was worse than our national modelling had forecast, and there was a somewhat impressive showing for the Liberal Democrats as well.
So, what happened?
Those who might usually have voted Tory did multiple things. There are plenty now going over to Labour (as many of as one in ten if you believe the polls, and this result gives you good reason to). More, however, are staying home. A great many Tory voters simply decided not to vote at all in Chester, reflecting what's been going on nationwide. A collapse in confidence in the Conservative Party's capacity to handle the economy has triggered a more general collapse in public perceptions of its competence. The main appeal of long-lasting Conservative government has been ruined, and consequently the party's vote has been trashed. 
Interestingly, however, not all Tories stayed home. In fact, although the Liberal Democrat candidate Rob Herd only secured 8 per cent of the vote overall, in the inner city wards support for him was more notable. In some wards and neighbourhoods that had once plumped for Tory councillors in 2008 Herd's vote came awfully close to overtaking Conservative support. While Tory voters in rural areas stayed at home, seemingly feeling unable to opt for an alternative, a significant proportion in the built-up bits of Chester appears to have switched to the Liberal Democrats.
Does that mean Tory apathy is most profound in rural England, in the parts of the so-called "Blue Wall" in the south? Maybe. It's certainly something to keep an eye on in the future. Sampling from the count found Labour ahead in wards represented by Tory councillors: Christleton, Huntington, Saughall and Mollington.
The disappointing result for the Greens here – in securing just 3 per cent of the vote – also warrants mention. For a supposed "Canterbury of the north", at a time when Labour is viewed by some to have moved sharply right, for there to be no shift to more left-wing parties is curious. Whether this was due to a lack in the Green Party's own local campaign (their candidate was a councillor in Helsby, a 20-minute drive from Chester) is yet to be seen, but indications in the city centre and garden quarter ward – Chester's most studenty ward – suggest that the party made little to no inroads.
At any rate, what happened in Chester was, save for a few percentage points here or there, what the Britain Predicts model had expected to happen. We forecast Labour to win with 62 per cent. It won with 61 per cent. We forecast the Conservatives to crash to 26 per cent. They burned to 22 per cent. And on the inverse, we expected the Lib Dems to hold with 5 per cent. In fact they took 8 per cent. Poll watchers should feel validated here, where the result clearly reflected the national picture. Those twenty-plus point Labour leads are real, meaning if an election were held today, Labour would be heading towards a majority with 400 or so MPs. Unquestionably, Britain is in landslide territory right now. Chester has just validated that. 
[See also: Unionists need to do more than block a Scottish independence referendum]