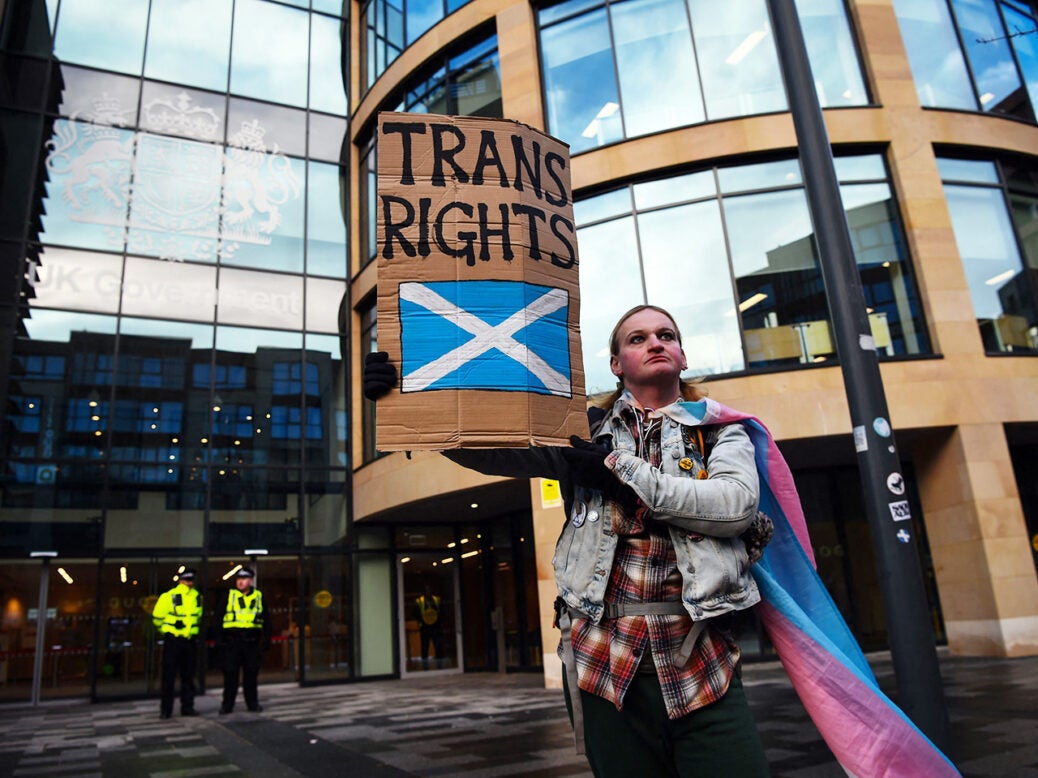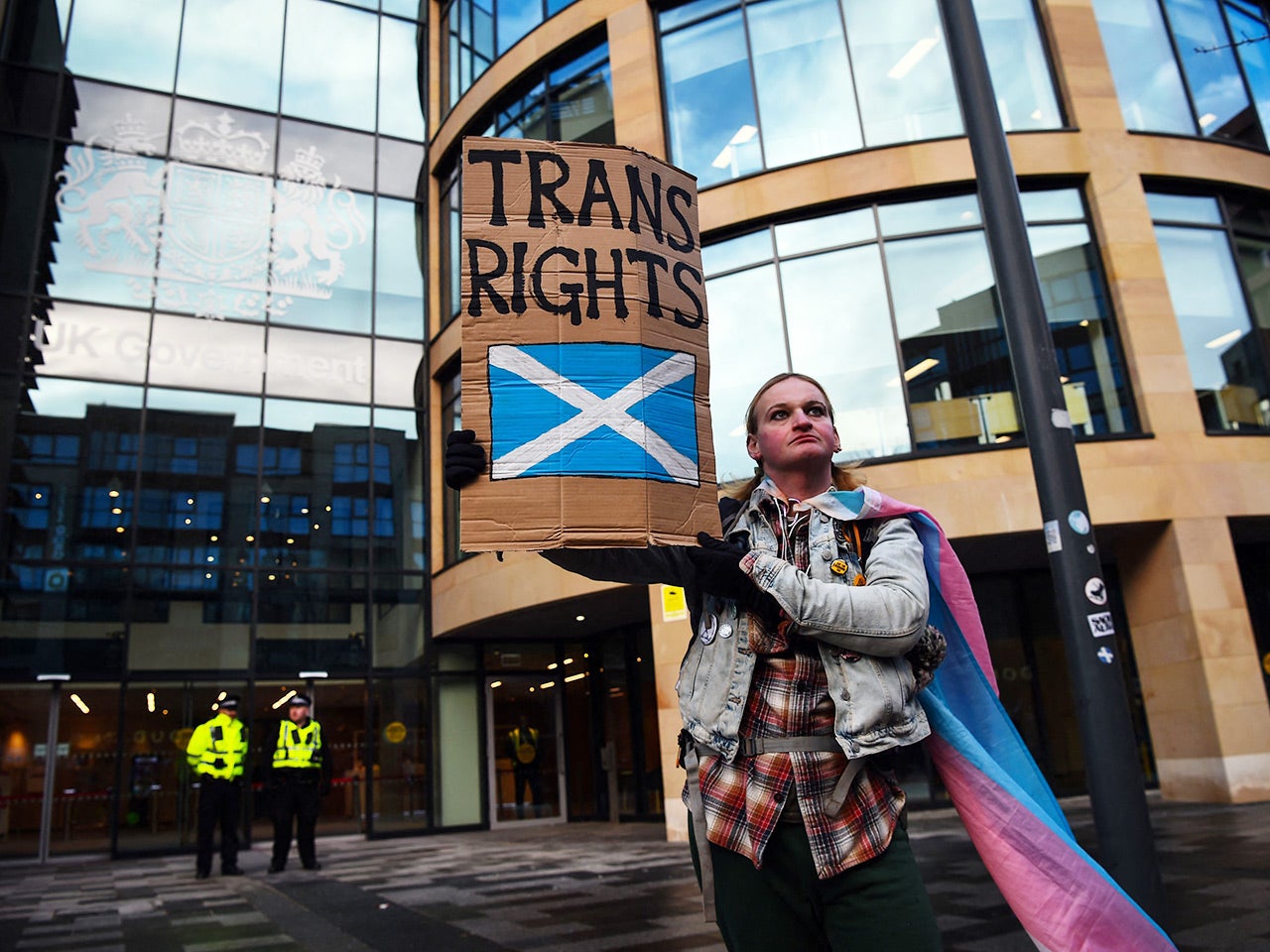 At the end of last year the Scottish parliament passed a bill making it easier for those identifying as trans to be formally recognised by their preferred gender. This week, the British government vetoed the legislation, arguing that devolved parliaments cannot pass laws that would equate to a radical divergence from the UK on equality rules.
According to the latest census, there are roughly 262,000 people living in England and Wales who say their gender identity is different from what it was registered at birth as. At least 96,000 define as trans men or women (as opposed to non-binary or another gender identity). All this equates to roughly half a percentage of the population – which is unlikely to go much higher once we receive the figures for Scotland and Northern Ireland. Yet the intense media coverage of this issue makes it seem much higher.
The truth about the pursuit of trans rights is that few voters follow it closely. Just 8 per cent of UK voters, according to YouGov, say they pay a lot of attention to the issue as a political subject. This is in spite of how, in principle, most people are supportive. The notion of being born in the wrong body and wanting to be allowed to rectify that and live your life as you wish attracts sympathy and support from a majority of voters.
Yet in Scotland, the SNP's proposed gender recognition act didn't poll well. Opposition to it came down to the specifics – in particular about age. On reducing the age that people can legally change their gender from 18 to 16, 23 per cent of Scots told Panelbase they were in support, whereas 55 per cent were found to be against.

This was replicated across all demographics, with the exception of those aged 16-34, among whom the highest proportion (40 per cent) were in support.
But does Westminster's veto renew support for Scottish independence? Some SNP supporters are expecting the UK government's rejection of Scottish legislation to drive support for independence. Yet this is divorced from the fact most Scots aren't keen on the bill themselves. However, that may not matter.
Look at what happened when the Supreme Court ruled that a second independence referendum could not be held without Westminster's permission. A majority of Scots weren't interested in that either – in fact, most were opposed to the Scottish government's proposal to hold a referendum in 2023. But, as evidenced through polling in the immediate aftermath of the court decision, outside intervention doesn't go down well with Scottish voters – particularly if it comes from a Brexit-backing Conservative government. Enthusiasm for Yes increased, just nudging independence ahead of the Union in the polls.
I suspect something similar will happen here, though the shift may be more muted. The issue of trans rights garners sympathy and support in principle, but not much attention among voters. And asking those low-attention voters about the specifics generates impulse opposition. Trying to hold a national debate on a low-attention issue – compelling voters to have an opinion on a subject on which they know little when their priorities are inflation or jobs – does it a disservice.
[See also: What's behind the surge in support for Scottish Independence?]