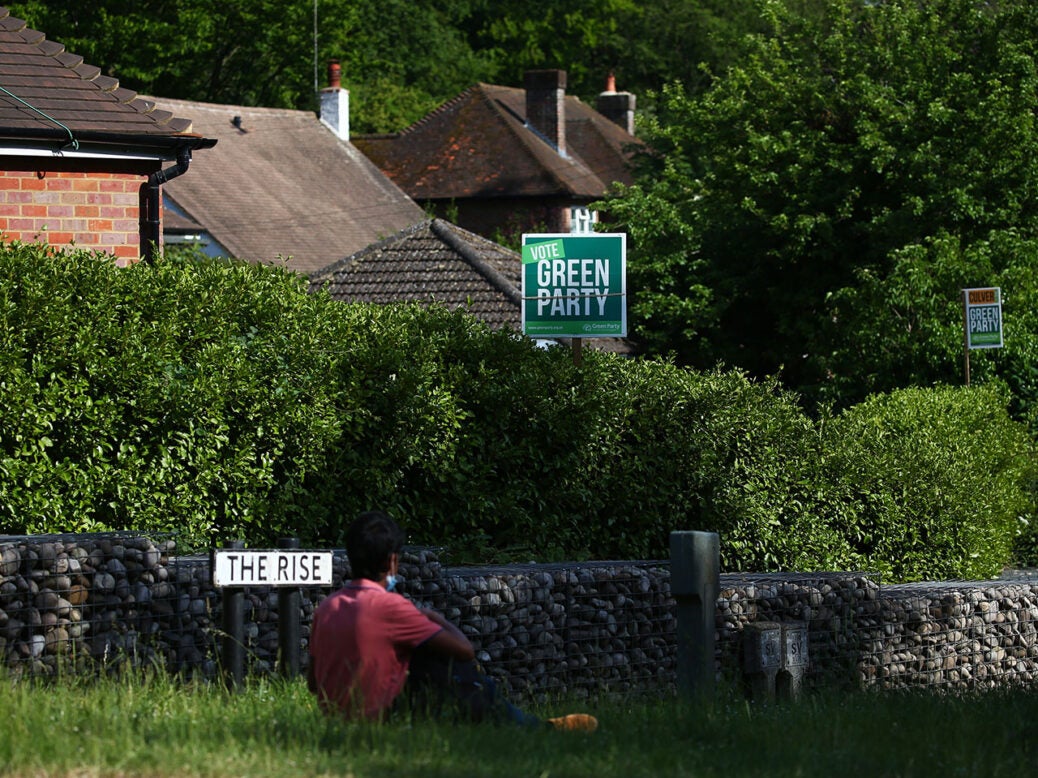 We need to talk about the Greens, because what they achieved in this year's local elections was tantamount to more than a hundred localised earthquakes.
In 91 places where the party had not stood in 2019 (the last time these areas were fought) it came from nowhere to win council seats off both Labour and the Conservatives. Of the 298 wards the Greens won over all, 114 were previously held, while 28 were gains from Labour and 129 were gains from the Conservatives. In a number of those areas the sole opposing candidate was a Tory. But when Ukip used to compete with the Conservatives in, say, south Lincolnshire, it was almost always routed. The Greens, by contrast, have enjoyed a truly rocket-like ascent. 
This makes sense. They the party has one of the most inoffensive brands in British politics, ranking bottom for the share of voters with a negative attitude towards a political party. In contests where Labour is absent or marginalised, floating voters can be easily tempted towards the Greens.
[See also: The 2023 May local elections – what to watch out for]
There are, however, two specific electoral factors behind the Greens' advance. The first is that they transcend demographic lines. They have achieved impressive vote shares in Leave wards as well as Remain ones. Charting the Greens' vote against the number of graduates yields little to no correlation. Their local election wins should not be viewed as a success for student politics, nor exclusively as votes seeping from Labour. The picture is a lot more complicated than that.
The second angle is who the Greens are getting to turn out to vote. A common theme I've noticed while trawling through the election data is their capacity to boost low turnout. In Ellesmere Port, Cheshire, in one of the two wards the Greens targeted turnout surged from 29 per cent in 2019 to 41 per cent. In other Ellesmere Port wards, meanwhile, it remained static at around 20 per cent.
Using a provisional turnout estimate I did for these elections (taking December electorate sizes and comparing with December 2018), turnout in wards that the Greens gained from other parties rose five percentage points on 2019. In wards the Greens did not win, however, turnout rose by 0.4 points.
This is notable. Recall that Ukip's wins were often disproportionately reliant on low turnout. In the 2014 council elections, when turnout was half that of the general election the following year, Ukip did well in places such as Basildon and Great Yarmouth. But at subsequent local elections they won only two or so of the ten seats up in each.
Greens gains came in both affluent and deprived areas, which makes it clear this isn't a case of the party getting a "type" of voter out; it's a case of getting "anyone and everyone" out. For the main parties, this should be troubling. The usual tactic of motivating the base and ensuring they turn out to vote won't work – the Greens have broken the rules of local politics.
[See also: Britain Elects - The 2023 English local election results]