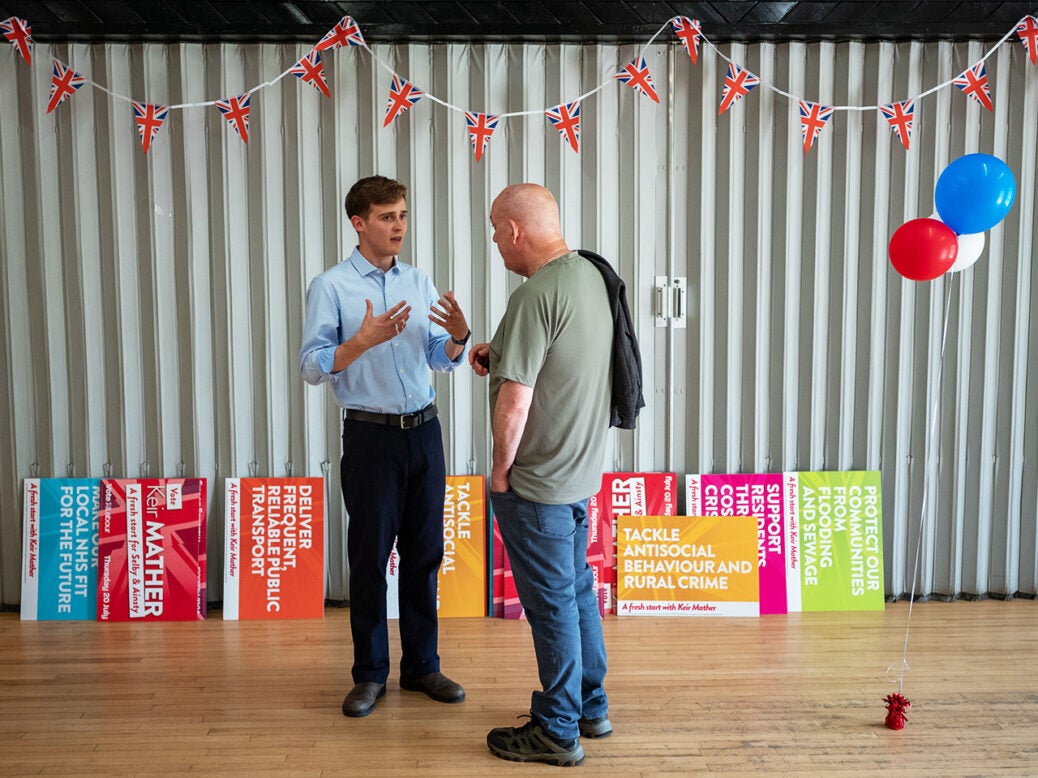 Selby and Ainsty is a long stretch of quaint and quiet English countryside. It's lower-south North Yorkshire, sandwiched by York proper on its east side, and the urban built-up parts of Leeds City Council to the west. To the north is the "spa towns" (read: retirement towns) of Harrogate and Knaresborough, and to the south is Doncaster, where boarded-up terraced houses go for as low as £5,000. The constituency of Selby and Ainsty contains the towns of Selby, Tadcaster, the little villages of times gone by, and battlefield sites of the English Civil War.
The resignation of Nigel Adams as the seat's MP has thrown what was once a certain political future for the locale into doubt. When he left earlier this month, the national numbers for the Tories were poor, but Britain Predicts had the Conservatives odds on to retain it, with a two-point majority over Labour. In by-election terms, when turnout is low and votes count more, that's a majority of just under 1,000 votes.
Now, though, with the national numbers swinging even further from the Tories, Britain Predicts is putting Labour ahead in the seat, with a wafer-thin (read: non-existent) lead of 0.1 points.

In by-election terms, that would mean a majority for the Labour candidate of 100-200 votes, if that.
This is close. This is a dead heat. And given the projection comes against the backdrop of a national forecast of Labour winning 390-400 seats in the House of Commons, the Selby and Ainsty result will tell us whether Labour really is on course for a landslide at the next election.
[See also: How Deep England fell out of love with Boris Johnson]
This may come down to who can squeeze the smaller parties hardest. At present I forecast a combined share of 14 per cent for the Green and Lib Dem candidates, and 8 per cent for Reform UK – a party that has so far consistently underperformed in by-elections. How reflective its recent rise in the polls truly is – roughly, from 4 per cent to 7 per cent – should be best-measured in Conservative-leaning rural seats like Selby and Ainsty. Or not. We just don't know yet.
Selby and Ainsty went Conservative by 20,000 votes at the last election. If Labour won it would be historic. While the Lib Dems have overcome larger majorities, Labour hasn't. Its current record is the 1990 Mid Staffordshire by-election, when a Conservative majority of 15,000 from 1987 was overturned with a campaign run hard on the soon-to-be-introduced poll tax.
We'll forget that Labour lost that same Mid Staffordshire seat in the 1992 general that followed…
Follow our by-election live blog here, for the latest news and updates