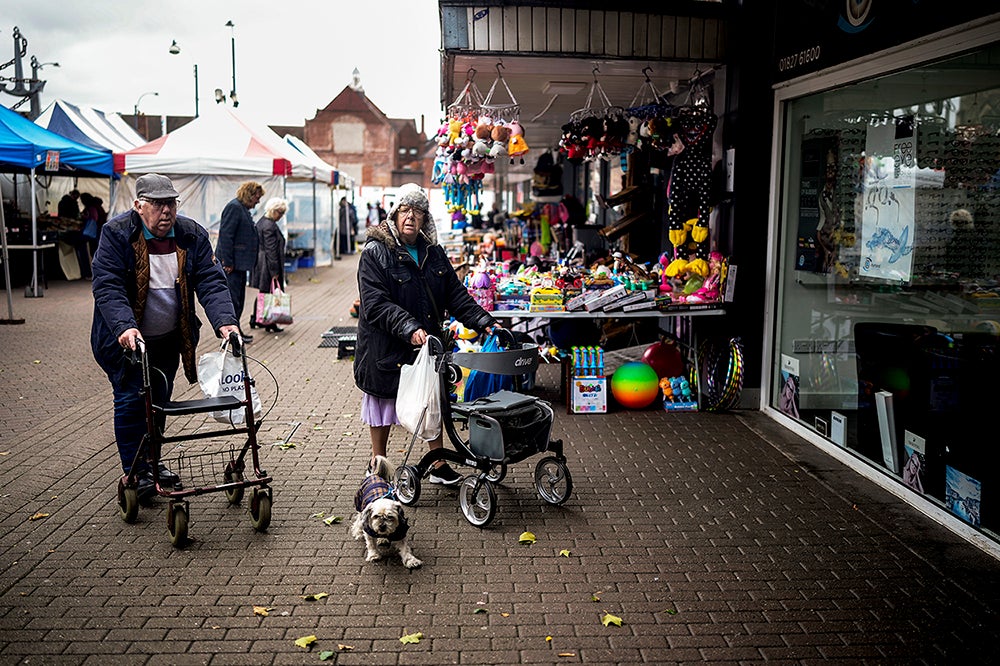 October's going to be big, politically speaking. First of all there's the end of the party conference season. But there's also three by-elections. Rutherglen and Hamilton West, which the SNP are defending after the recall of the MP Margaret Ferrier, will go to the polls on 5 October. Labour are second, making the seat a major test for the party's prospects in a post-Sturgeon Scotland. Can Labour come back? Rutherglen will tell us.
You also have Mid Bedfordshire, predominantly rural with the bigger of the towns numbering only 20,000 inhabitants. Vacated by the rather colourful Nadine Dorries, who had long said she would resign, the Lib Dems started as the "on-paper" favourites in the early summer months. It's in these types of affluent, rural, home-owning locales that the Lib Dems normally do well, because Labour doesn't; Labour rarely contests these seats with great gusto or groundwork. But recently, something may have changed. Two polls (commissioned by Labour mind you, not that the question wording seems consequential) put Labour ahead. That hasn't stopped this becoming a rather tight three-horse race.
And then you have Tamworth, vacated by the resignation of Chris Pincher. Like Mid Beds, it goes to the polls on 19 October. Tamworth, however, is a straight Con-Lab contest. And it's a fight that will bring us full circle to where everything began. Boris Johnson's landslide all those years ago in 2019 came off the back of rallying Brexitland and routing Labour in its own back yard. If you're looking for a strongly Leave-voting seat that could prove another test for Labour's prospects, Tamworth's it.
[See also: Who would win if an election was held today?]
Ten years ago the constituency was electing Ukip councillors. And twenty years ago it was voting in Labour MPs (Pincher won the seat for the Tories in 2010). Since then, off the backs of those Kippers, it has grown staunchly Conservative. But Britain Predicts identifies it as swinging towards Labour by more than what the polls are saying nationally. Right now, if an election was held, three weeks to the vote, it'd be a dead heat: the Conservatives sit on 40 per cent, and Labour, likewise, sits on 40 per cent.
Only a few hundred votes, if that, separates Labour from the Tories in Tamworth, at least according to the polls. But in this projection, note that there is a 10 per cent share for Reform. To any strategist, that looks squeezable – and squeezable to the benefit of the Tories. The problem with that completely understandable assumption though is that in local and by-elections gone by, polls (and models) have been overstating Reform, significantly. And, I would also note, not to the consequent benefit of the Conservatives. Rather, the overstated Reform share seems to materialise into improvements in the Labour and Tory vote equally, meaning there is little net-Con vote to be gained. Reform's supporters appear to be more online than not, and so appear more prevalent among polls than in the wider world. The theory could still prove mistaken, but it has held up so far. That's where we are right now – making Tamworth still, in my mind, a tight fight indeed.
Rutherglen will tell us where Labour stands in a post-Sturgeon Scotland. Mid Bedfordshire, perhaps most excitingly, will tell us the extent of the appeal of the anti-Conservative parties in the Tory party's heartlands. But we should read the fight for Tamworth as the barometer for Brexit Britain. Economically, the seat is stagnant, as is much of the country, but not least among the locales that voted Leave. If Labour really is looking to win the country at a canter, it should run things rather close in Tamworth, if not win.
But right now, with Labour forecast to come away with 400 (only 400) seats in parliament, the state of play in the former Mercian capital is anyone's guess.
[See also: The fall of Brand Sunak]