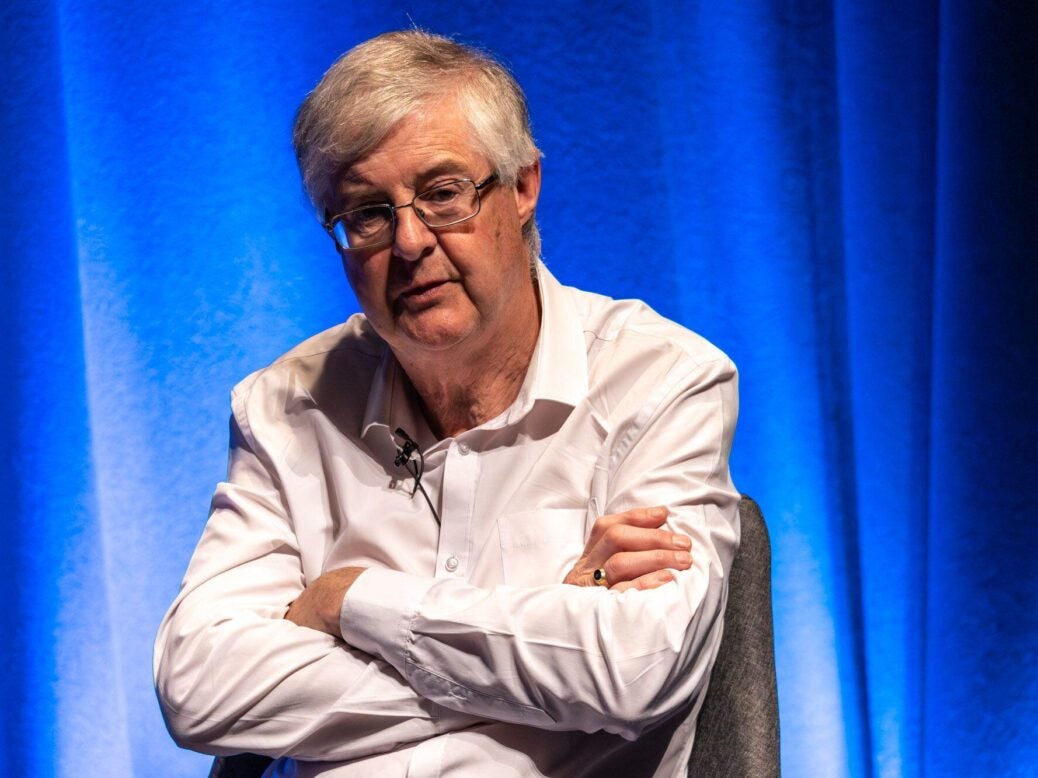 Every Welsh first minister since the Assembly's (now Senedd's) creation in 1999 has come from Labour. Not once in postwar British history has the nation voted anything other than Labour.
Wales isn't quite a safe country, but its unwillingness to swing quite as enthusiastically towards the Conservative as in England warrants a comment. In the most recent Senedd election in 2021, pundits were surprised at just how well Labour held firm against the predicted Tory upsurge. The relative popularity of First Minister Mark Drakeford has in part been attributed to that. Disunited Kingdom, and all that.
But it's a fluid situation. Drakeford's own approvals are down sharply from where they were earlier in the year. In April, 36 per cent of Welsh voters approved of Drakeford's first ministership. Not huge numbers, but just 35 per cent at the time were found disapproving. These come from Redfield and Wilton, one of the few pollsters to regularly poll the country. Now it's 30 per cent approve, 44 per cent disapprove. A big shift.
Most of that shift occurred between August and October, when the proportion of those who disapproved of Drakeford went from 37 per cent to 44 per cent in two months. That movement in Welsh public opinion can be correlated closely with the introduction of the controversial 20mph speed zones in built-up areas across the country. To attribute Drakeford's polling slow-down to the 20mph policy isn't the whole story, but it's a significant part.

You can see Drakeford's numbers are down in the chart. But so too are perceptions of competence in the Welsh government. While Drakeford's favourables in April have plummeted six points, the perception of competence has decreased by ten.
[See also: The twilight of the British Union]
This could be a temporary outpouring of irritation at the local government of the day. Or it could be something more potent: even the Welsh Labour base is more against it than in favour of the speed zone. When it's annoying your own voters, either the policy is bad, or there's something very wrong with the optics.

I would suggest it feels like the problem is with optics, and is more temporary than not. When pundits make comparisons about public reaction, they seek associations between the controversy over speed zones and the introduction of the seat belt, or the indoor smoking ban. Speed zones irritate; they embed some unspoken perceptions that traffic wardens are running the country (and for some reason they keep wearing red rosettes). But in the grand scheme of things it won't do much to change votes. Right?
This is true according to the little polling data we have available: the policy has mustered protests, but not much of the politically organised variety. In one Redfield and Wilton poll the Welsh Tory leader Andrew RT Davies edges Drakeford on the public's preference for first minister (a first, by the way, albeit only by one point), but his Tory party isn't netting any new support yet.

But emphasis must be placed on the "yet". Because while 10 Downing Street will be up for grabs within the next 12-15 months, the next Senedd election isn't until 2026. The challenge for the Welsh government's opponents is turning speed-zone frustrations from something that people get annoyed with a government in Cardiff about into political movement. If voters were indeed prioritising it (which they're not), and were just about to vote in a nationwide election (which they're not), then we may have been in for an upset of apathetic proportions for Labour.
But we're not in that situation. Drakeford has lost some political capital in going gung ho for 20mph. But it doesn't matter – well, for him, at least. After all, he's already announced he won't be standing at the next election.
[See also: Who would win if an election was held today?]