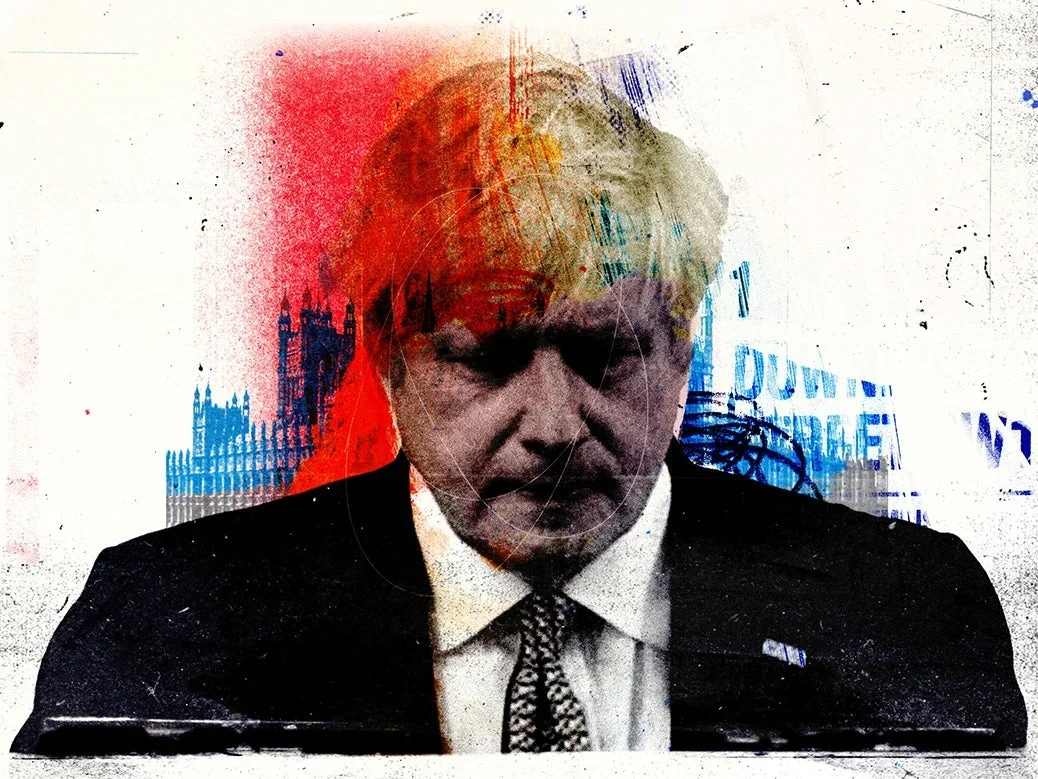 First, there was the petition – the one signed by 8,700 supposed members of the Conservative Party to reinstate Boris Johnson as leader and prime minister. Then, there was the poll that puts him ahead of both Liz Truss and Rishi Sunak, the Conservative leadership candidates at the time. There is a little doubt a large proportion of the Tory party membership want Johnson back.
None of the hypothetical candidates posed by pollsters have overwhelming approval among Tory members, less still the British electorate. Sunak, once the favourite earlier this year, crashed and burned following his Spring Statement when chancellor. He has been playing catch-up ever since. Truss, prime minister for not even two months, was preferred to Sunak because Tory members saw him as stabbing Johnson in the back. Whoever succeeds Truss will be on the back foot on the issues that matter most to voters. With projections such as these, it's inevitable that some of those who hankered for Johnson's exit may now be feeling a bit of seller's remorse.

Would Johnson be more successful with the nation as a whole, though? Members of the Conservative Party are divorced from the rest of the country on issues of policy and personality. With Johnson, there is no exception. In the immediate aftermath of his resignation, a large majority (70 per cent) of the country said it was right that he did so, and this included a majority among those who voted Conservative in 2019 (55 per cent). Months later, according to YouGov, a slim majority of Tory voters say the parliamentary party was wrong to remove him.
This seller's remorse, however, is reserved to just half the Tory base, and a minority of those that backed Leave. There isn't a single polled region in which the desire for his return is higher than 30 per cent. But those wanting him back are now greater than number than those that want Truss.
Johnson struggles to attain plurality, let alone majority, approval from those that put him into office in 2019. The Conservative base, now apathetic and hollowed out, gave him only 43 per cent approval as prime minister upon his announced resignation. Leave voters, the silent majority that upended British politics, also do not look highly on him. In the days after his 2019 election win, he had the approval of 74 per cent of them. As he was leaving office, that number crashed to just 43 per cent, a drop of 31 percentage points.
The Johnsonian crusade to level up the north and west still has currency among potential Conservative voters, however. Those that came out for the Tories in 2019 in those former Labour seats are still potential backers of whoever the next leader is. They aren't staunchly Labour, as they used to be; they're new swing voters. But they're not pro-Johnson. According to the pollsters Redfield and Wilton, as many voters in the so-called Red Wall disapprove of Johnson as those that disapprove of him in the whole nation. Whatever advantage Johnson has – or rather, had – in the marginals that matter is minute at best, non-existent at worst.
Does Britain want Boris Johnson back? No. The promises he made remain attractive, but the personality has run out of road.
[See also: Britain Predicts: who would win the next general election]