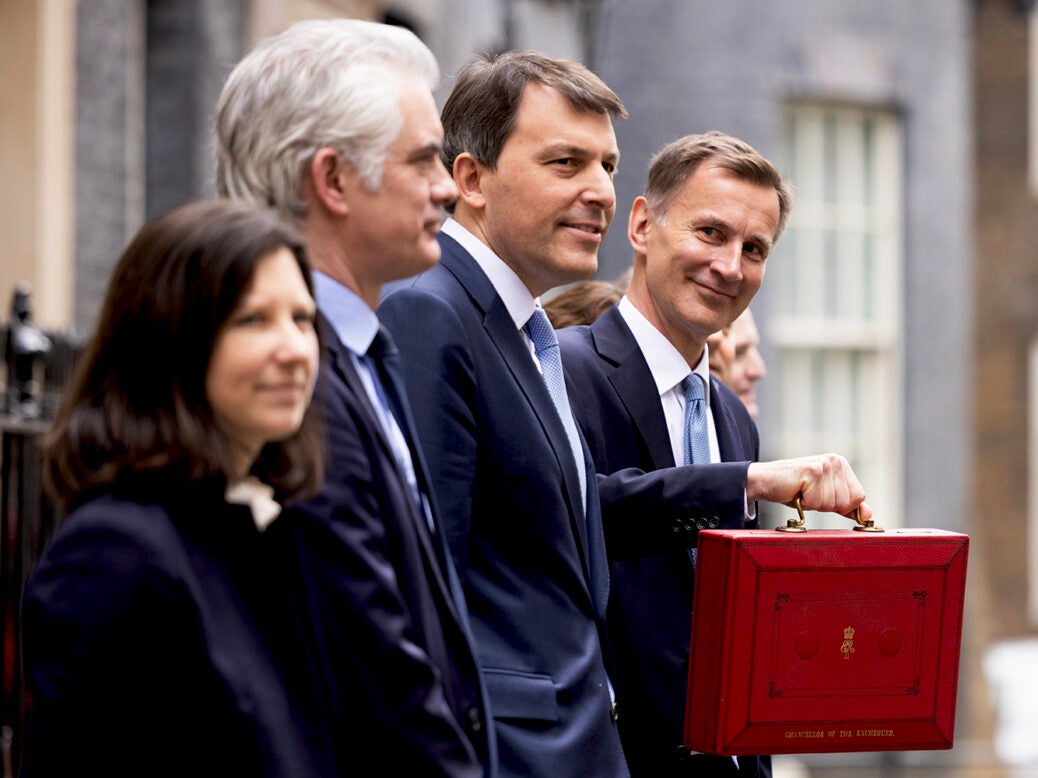 The government has had a busy couple of weeks. There was an announcement on small boats and illegal immigrants – a blatant sop to wavering Leave voters that came out for Boris Johnson's Conservatives in 2019, and whom Rishi Sunak is attempting to woo today. This week we have a Budget that offers baubles for pensioners and parents – the former increasingly the vanguard of British conservatism, and the latter a rich battleground of active voters.
It's clear what's happening here. The government is scrambling to cobble its coalition back together. But will it work?
I've written before about small boats and the risks involved in going hard on asylum seekers. Leading anti-immigrant voters up the garden path by promising to Stop The Boats only to disappoint them with the lacklustre effect of the policy will only increase already high levels of apathy further.
As for government-funded mitigations of the cost-of-living crisis, they will only work electorally if voters can feel them having an impact. The (inevitable) extension of government support for energy bills will no doubt be welcomed, but in terms of immediate material changes what has been offered is nothing. It's alleviating a situation that could have been worse than the one people are actually in. You don't get a poll boost off that.
Budget bounces do happen. Until 2022, the Conservatives had a consistently healthy lead over Labour on who would best manage the economy. That lead was bolstered by a litany of well-received Conservative Budgets. According to YouGov, of the 16 major financial statements delivered under Conservative prime ministers since 2010, just four have been received poorly – that is, there were four when voters thought the measures announced were more unfair than fair. The first of these was the omnishambles Budget of 2012, and the most recent was Kwasi Kwarteng's "mini-[crash-the-economy] Budget" of October 2022. 
Jeremy Hunt's latest outing has the public divided – and quite unsure. 31 per cent think it to be fair, 33 per cent think it to be unfair. This is a far cry from the response to Kwarteng's mini-budget, but it's a far cry from the typical response to Budgets during the Cameron years.
We also have some other polling to chew over. According to Savanta, just 26 per cent of voters say the measures announced this week will do enough to help with the rising cost of living. According to YouGov, which poses a similar question, that number is 22 per cent. 
[See also: Was Gary Lineker speaking for Britain? – State of the Nation]

Most voters who have a view are actually supportive of the Budget measures, but YouGov found that 54 per cent of voters didn't have a clue what to think – unsurprising, perhaps, as the survey took place mere hours after the announcement. But within the cross-breaks, where we can see how voters with particular political affiliations feel about the question, the similar levels of uncertainty among Tory and Labour voters (53 per cent of the latter are unsure compared with 44 per cent for the former) suggests to me that once public opinion does firm up, the overall picture won't change too much. Most will be supportive, though perhaps not by much.

And now we come to what I think is the most important finding from the pollsters. It's YouGov again, but this time it's on how Britons feel the impact of the Budget will be, both to themselves and the country as a whole. Just six per cent say the Budget will leave themselves and their families better off. 25 per cent say it will leave them worse off, and 56 per cent say it will have no impact - no impact at a time when consumer confidence is low and voter anxieties on wages and prices are high.
I sometimes feel a bit stupid just sitting here and writing "this is bad" as if that's the only analysis I can give. But it is. Relief on pensions will please the Tory base. Childcare reforms could genuinely be effective. And the extension of support on energy bills is right, even though it was inevitable. But unless you're feeling an improvement in your precarious situation, you're not going to feel grateful. That extension on fuel bill support won't improve household incomes. It merely sustains the status quo, a statue quo I suspect will do more to solidify present despair than diminish it – "Oh, so they're going to stay just as high?"
First impressions suggest voters are cynical about Jeremy Hunt's Budget. The noise of coverage may push up the Conservative numbers somewhat, but it is unlikely to last long. Even if inflation were to halve (as forecast), unless Britons feel any material difference, there won't be any serious Budget bounce in the polls for the government.
[See also: Why "stop the boats" won't save Rishi Sunak – State of the Nation]