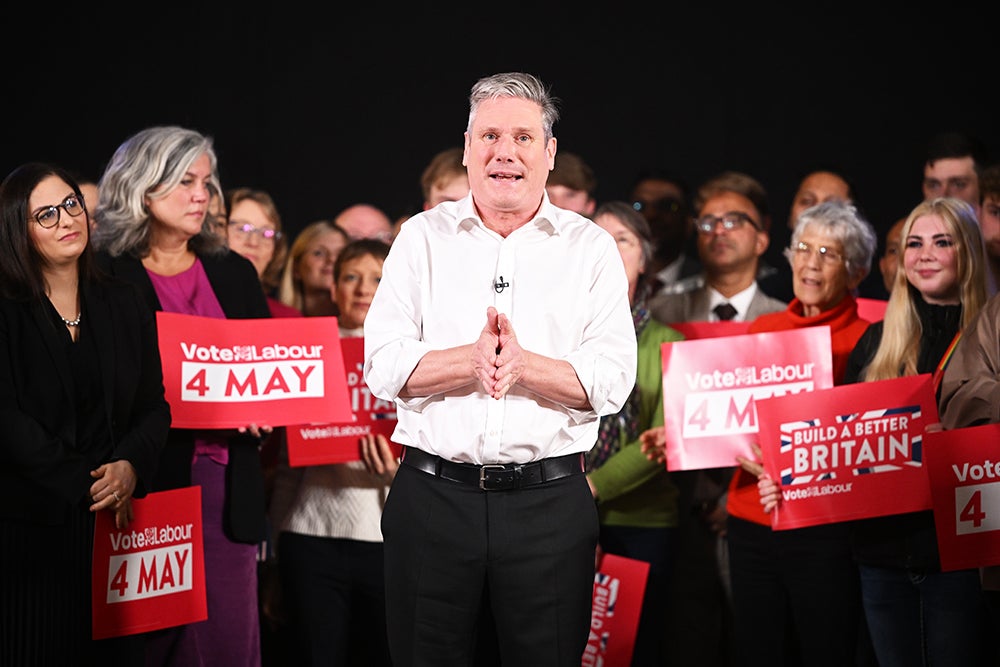 When Keir Starmer became Labour leader three years ago his party was 20 points behind the Conservatives – it is now roughly 18 points ahead, a net reversal of 38 points.
Unquestionably, this turnaround represents a success: public perceptions of Labour have shifted significantly. At the time of the 2019 general election, 46 per cent of voters told YouGov that they regarded the party as extreme. Since last summer, that number has been sitting around 20 per cent.
Perhaps unsurprisingly, much of the vibe shift for Labour occurred during Liz Truss's calamitous premiership. But the party's lead on the economy was achieved while Boris Johnson was in No 10, as was Starmer's lead as the public's preferred prime minister. While Truss's 49 days in office were a gift to Labour, the popularity shifts were moving in its favour long before autumn 2022. Some of this can be attributed to the leader. 
Today he heads an opposition that 44 per cent of Britons say is ready to form the next government. While this is impressive, it's not a majority. It compares with 47 per cent who said the same of David Cameron in March 2010, and 55 per cent who said the same of Tony Blair in 1997. It might be Labour's best rating in the past two decades but it's still weak compared with previous election winners.

[See also: Will Jeremy Corbyn win Islington North as an independent?]
There is a reason for this. While Labour leads the Tories by 18 points, Starmer leads Sunak by just five points for public likeability. In the month before the 2015 general election, Cameron led Ed Miliband by 16 points on this metric. In 2019, Johnson led Jeremy Corbyn by the same margin. Based on leaders' past standing after three years in office, Starmer's advantage over Sunak is comparatively weak.

Three years after Starmer became Labour leader, 28 per cent of Britons still don't know what to think of him. While this is down from 33 per cent a year ago, it compares poorly with Cameron's rating of 17 per cent at the same point.
While Starmer's net approval rating is positive – something uncommon for party leaders – it rests on weak foundations. He leads Sunak for strength and trustworthiness, but trails Sunak for competence and decisiveness. And that's before you consider that more Britons regard Starmer as untrustworthy than trustworthy (38 per cent to 33 per cent) – Sunak simply performs worse.
If I was blind to the national picture and ignorant of Labour's large poll lead, I would conclude that the party should be alarmed. If this were a presidential race, Starmer would be the candidate in trouble. But it's not and, for now, he is not. Two thirds of Britons agree that the next general election represents a "time for change", according to Ipsos. Just one in five voters regard the current government as competent, whatever their view of Sunak. 
Voters' fundamental dissatisfaction with the status quo is, I think, an insurmountable obstacle for the Tories. But Keir Starmer should be grateful that he's not standing for president.
[See also: Why "stop the boats" won't save Rishi Sunak]