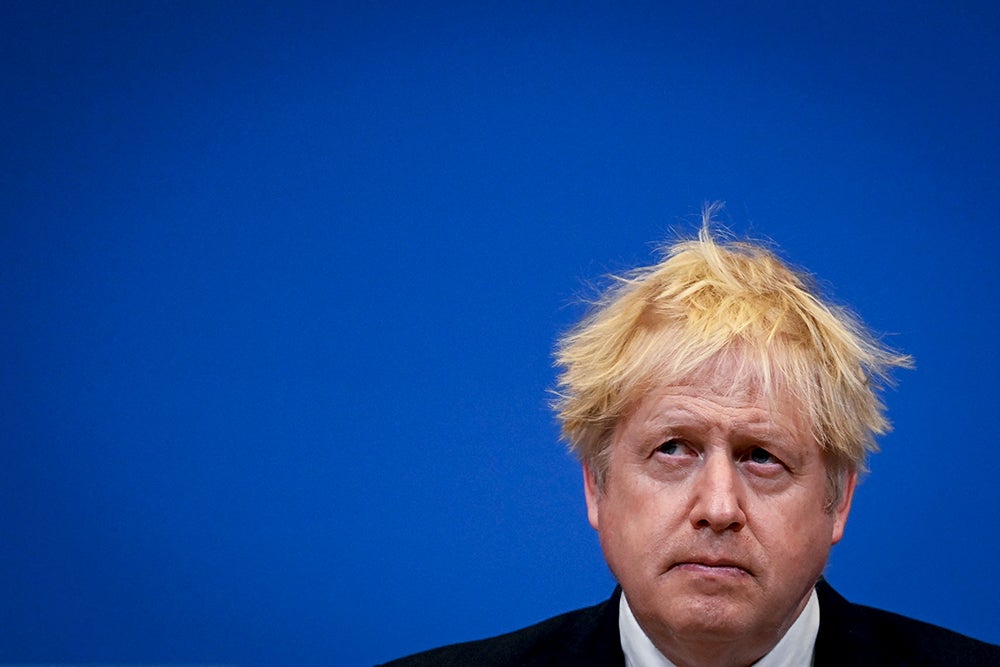 The pollster Michael Ashcroft has commissioned another of his constituency surveys, this time in Boris Johnson's own seat of Uxbridge and South Ruislip. The result makes for startling reading.
The poll gives the former prime minister 50 per cent of the vote, with Labour 17 points behind on 33 per cent. This represents a swing towards Johnson since the 2019 general election.
The result runs contrary to everything you would expect to happen in an election held today, both locally and nationally. It runs contrary to national attitudes towards Johnson whose approval rating is lower than Rishi Sunak's (23 per cent vs 28 per cent), and whose disapproval rating is higher than any current political figure (57 per cent). It also suggests a warmth towards Johnson both as constituency MP and as a national figurehead.
In some parts of Britain, this is true (though they are few and far between). Is Uxbridge one of them? Britain Predicts modelling puts Labour on course to win the seat by 11 points – very different to Ashcroft's numbers.
[See also: PMQs today: Oliver Dowden outclassed by Angela Rayner]

Who's right?
There is one major point of contention with the Ashcroft poll: its sampling. Sampling is the body of people you call representative of whatever area you are polling. For a poll of nations or seats, around 1,000 people is reasonable. Pollsters do sometimes have a problem with too many overly political, "logged-on" types featuring in their samples – those more engaged with current affairs than most.
This poll, however, is telephone-based. But again, who engages with market researchers? There isn't any evidence as to whether the Ashcroft poll is too online but there is evidence the sampling is unreliable. According to the poll, Johnson leads among 18-to-24- and 25-to-34-year-olds living in the seat, two low-sample groups who have been dramatically weighted up to reach a representative level.
And by low sample, I mean they found 52 people between the ages of 18 and 24 and weighted them up to be representative of 141 people. And among 25-to-34-year-olds, they found 103 people and weighted them up to be representative of 182.
Weighting up/down is common and is right and proper in polling (perhaps by a dozen respondents). But weighting 18-to-24-year-olds up by a factor close to three? No. That's excessive.
Young Britons, generally, are not voting Conservative. And London, perhaps, represents one of the least Tory areas for that demographic in the country. For a Conservative candidate to lead among the young where such Tories are few and far between is eyebrow-raising.
And that's what this poll is – eyebrow-raising at first look, nonsense upon inspection. It's a lesson for all market researchers, amateur and veteran: know your sample! Know where it's coming from. Measure how attentive it is to the news. Does it reflect known national numbers? And get the geography right. Get the background right. Get the basics right. Because if the sample is skewed, the poll becomes pointless.
I don't doubt that Johnson has a personal vote in certain locations. He has an appeal that helped reset perceptions of the Conservative Party in 2019. But I doubt that appeal is as strong as His Lordship Michael Ashcroft's findings suggest it is in Uxbridge.
[See also: Boris Johnson's resignation honours list will be the final insult]