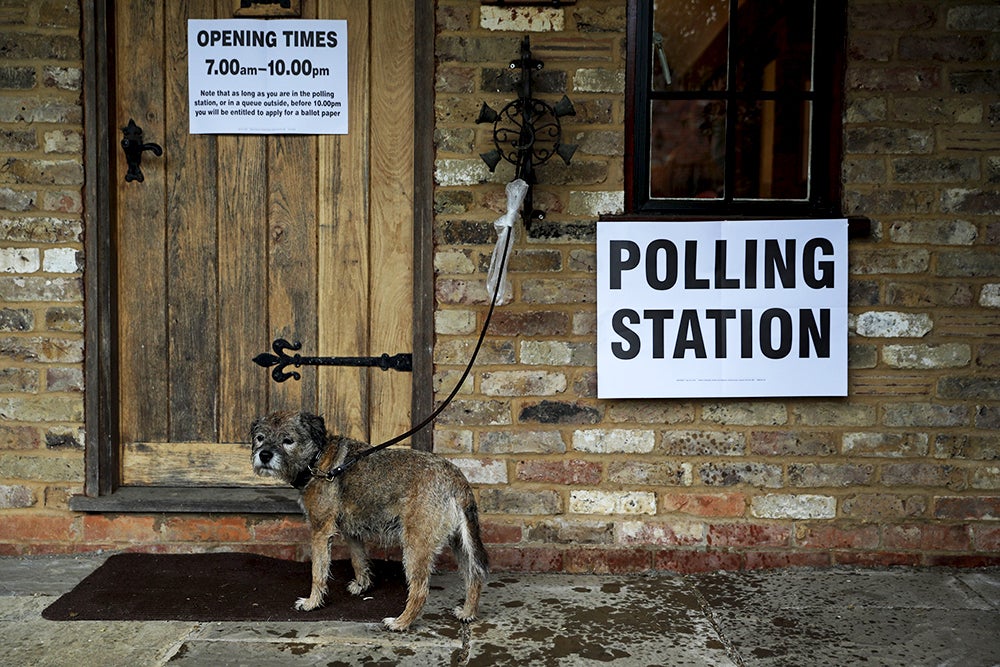 Quiet summer? Three by-election defences for the Conservatives are suddenly on the horizon, vacated by MPs seemingly bent on fomenting civil war against what looks more and more like Rishi Sunak's Tory party. But this Johnsonian revolt feels more play-school tantrum than anything worth a Wikipedia write-up. Other MPs were expected to follow Boris Johnson, Nadine Dorries and Nigel Adams, yet there is little sign any will.
As the resignations are effective immediately, the by-elections could all come on the same day in mid-to-late July.
Whenever they do, these by-elections will be fundamental to the national narrative. The three seats cover economically and geographically disparate corners of England – different milestones of distress for the Conservatives and potential victory for the opposition. This will be a "Super Thursday".
[See also: Britain Predicts: who will win the next election?]
Boris Johnson's former seat of Uxbridge and South Ruislip should be the easiest of the three for the opposition. Early June modelling has Labour on course to win by a margin of 11 percentage points.

Uxbridge is in London, but it isn't London London – as in, it's way out west. It's diverse. It has more young people than the national average. It has its fair share of housing issues – more renters than you'd get elsewhere. But it has more homeowners than a typical London seat, and relative child poverty is lower than elsewhere in the capital. It's peripheral London, and I suspect will swing more in line with the rest of England than the capital city – the borough it sits in, after all, did vote Leave in 2016.
[See also: Labour is on course for a majority at the general election]
Mid Bedfordshire, meanwhile, is pretty much everything Uxbridge isn't. Vast, rolling, very white, and overwhelmingly about home ownership. While Uxbridge boasts thousands of voters for every square kilometre, across Mid Bedfordshire it's closer to something like 250.
Regretfully, Mid Bedfordshire is where my Britain Predicts model comes up useless. It is the safest of the three Conservative seats up for election, and Labour came a very distant second in 2019. But distant seconds don't mean much for countryside seats with little in the shape of an active opposition. What matters more is "support ceilings". Similar to North Shropshire and Tiverton and Honiton, where the Conservatives lost two by-elections last year, the feeling among voters like these is that there is greater support potential for the Lib Dems than Labour. It's unlikely to last beyond a general election, but in July 2023, who is best-placed to harness disgruntled countryside Conservatives? National data doesn't necessarily point to Labour.
Mid Beds isn't unaccustomed to voting for candidates other than the Conservatives. In the local elections just gone, nearly as many voted for independent candidates as the Conservatives, and nearly as many voted for Labour and the Lib Dems combined as the Conservatives. In a general election it would be a safe Tory seat – at least historically – but in our era of apathy, could it be willing to part from tradition?
Selby and Ainsty is the last constituency on our whistle-stop tour. My dad's cricket team used to play in this North Yorkshire seat, for Follifoot, and I remember childhood Saturdays spent exploring the woodland there. This is quaint and quiet England. It boasts a litany of Anglo-Saxon villages besides the towns Selby, Sherburn and Tadcaster. Of the three seats up for grabs, it ranks the lowest for weekly wages. And according to Britain Predicts, if an election was held now, this is the seat the Conservatives would hold, albeit by a wafer-thin margin of two percentage points.

That's tight. But note the squeezable shares for the Greens and Lib Dems. This is a locale New Labour won in 1997, albeit on more favourable boundaries. And the forecast above, of a two-point Tory hold, comes with the assumption that, nationally, Labour would come away with 380-390 seats. If Labour wins this constituency, it'd be outperforming my model, something it hasn't been doing in the last few safe-seat by-elections. Rather, my model's been getting them bang on.
The three July by-elections are all winnable for the opposition. But at least two of them, in my mind, are also winnable for the government. If you were hoping for a quiet summer, I regret to say it will be anything but.
Follow our triple by-election live blog for all the latest news and updates