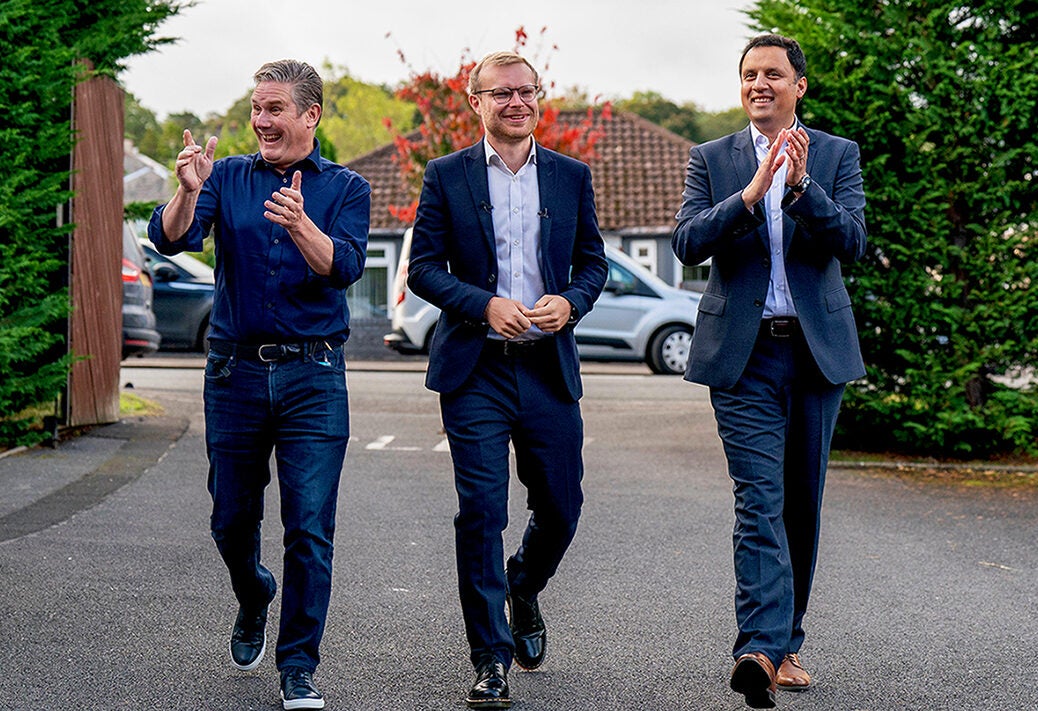 So I wasn't even close. The Rutherglen and Hamilton West by-election as forecast by my model was meant to go to Labour by ten percentage points. Labour won it yesterday by 31 points, above all expectations, even those of wild-eyed Labour staffers.
A ten-point win would have suggested Labour coming away with 20 or so of Scotland's seats in a general election. A thirty-plus-point win puts Labour ahead of the SNP in Scotland not just on votes, but on seats. And a rudimentary look at my model suggests Labour would come away with between 40 and 50 of the 57 Scottish seats to be contested – an astonishing reversal of the party's fortunes.
On those numbers alone, one could think Scotland has returned to its pre-independence referendum state when Gordon Brown and New Labour dominated. But don't be fooled. The country remains split on independence (polls suggest 53 per cent support for the Union at present, with 47 per cent for independence – closer than the result of 2014). And when it comes to Holyrood voters still prefer the SNP and Humza Yousaf to Labour and Anas Sarwar. By-elections are by-elections. Voters protest, stay at home. What should be noted from the Rutherglen by-election is that the apathy of SNP voters did help to bring it home for Labour.
But that's not the whole story, because at the same time there was an evident shift of voters to Labout from not only the SNP, but also the Conservatives. And this presents us with a rather new, but evolving, analysis: Labour won Rutherglen not just by default. It didn't win it just because its opponents stayed home. It gained new support, more than the polling suggested.
So the question that remains is whether this is unique to the by-election, or something more national. Voter anxiety over the cost of living doesn't end at Carlisle, or at pro-Union towns and villages. Independence supporters aren't just independence supporters. They're voters for whom prices and wages are of high importance too. The simple case now is that independence, like Leave and Remain, is not the dividing line it once was now so many people are simply trying to get by.
Labour's 30-point win is an eye-opener, no doubt about it. It opens the door to a dramatic comeback in the next year and even suggests Holyrood is in contention. But the questions that remain are as follows. Can it be sustained, especially if Labour wins in Westminster? But also, can the SNP rally its base for a Westminster election? Because right now, it doesn't look like it.
[See also: Labour has finally ended the age of SNP hegemony]