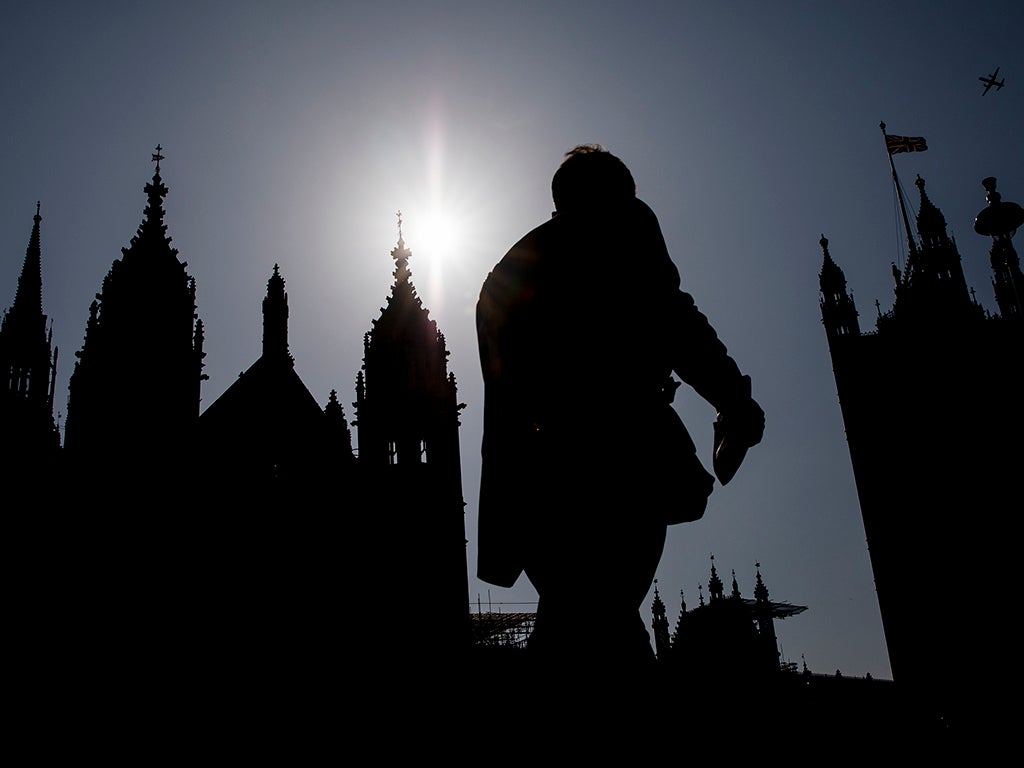 Keir Starmer announced on Monday (5 December) a planned overhaul of local and national government if Labour wins the next election. The blueprint, chaired by the former prime minister Gordon Brown, proposes the "biggest ever transfer of political power out of Westminster".
After announcing the measures, Starmer faced plenty of criticism. The country is beset by a cost-of-living crisis, after all. The BBC's Chris Mason mused about "what connects [reform of] the House of Lords… [to] communities that feel left behind". At the press conference that launched the proposal, Sky News's Beth Rigby challenged Starmer to state which of the measures proposed would improve the lives of working people on day one. His answer wasn't direct.
While constitutional musings might excite me, tinkering with the infrastructure of our institutions won't do it for everyone. But from a polling perspective, Starmer and Brown's announcement does touch on feelings that are genuinely felt by UK voters – feelings that have transformed the potential of many insurgent movements. Vote Leave's "Take Back Control" message of populist vengeance and the assertion of local identity was, and remains to my mind, any campaign's most successful strapline.
But polling backs Starmer and Brown up.
A Savanta ComRes survey commissioned by the think tank Power to Change finds 75 per cent of Britons feel they have little to no influence or control over important local decisions. This perception of powerlessness transcends party politics. It transcends UK regions and voters' age, although it is most felt among Britain's old.

Feelings of powerlessness encourage a politics of backlash, of radical alternative over establishment security. And so, when it comes to who is trusted to make local decisions, voters are justifiably cynical. Forty per cent of people, unsurprisingly, trust local people to make local decisions. Thirty-eight per cent trust councillors. Just 7 per cent trust politicians in Westminster.

Whether the proposals of the Labour leader and the former prime minister secure effective change in the country is yet to be seen. Devolution settlements require clear parameters, meaty powers and enough money to guarantee worthwhile policymaking. Minus all that, Starmer's proposals are toothless. But they are proposals that, from the outset at least, have the support of voters.
Abolishing the House of Lords is viewed by 52 per cent of Britons as likely to restore trust in politics. Just 36 per cent think it unlikely. More powers to local authorities, too, have tacit support from voters. Some 51 per cent think empowered local government would help restore trust in politics, compared with 42 per cent who think it unlikely.
When it comes to community organisations, however, the response is more enthusiastic. Some 63 per cent of Britons say empowering community organisations would help to restore trust in politics.

Nick Plumb from Power to Change told me these poll figures validate the push for localism. "Overall trust in local people is quite high compared to national actors," he said. "Nearly 80 per cent of the public do not trust national government and politicians in Westminster. There's been a steady decline in associational life over the last 40 years. We've seen the loss of places and spaces where people meet and connect, from pubs and to community centres.
"Today, in a growing number of communities, this void is being filled by community businesses, which step in where local authorities and the private sector have withdrawn. So any attempt to restore a sense of control should focus on building locally rooted institutions such as community businesses."
Savanta ComRes surveyed a representative sample of 2,000 UK adults.
[See also: Chester by-election proves Labour really could see a landslide]